Living in IJmond, Zandvoort and Castricum
Life in the IJmond, Zandvoort and Castricum makes many residents feel as though they're on a mini holiday. 
Relaxed living around the coastline
Locations like Zandvoort, Bloemendaal, Castricum, Bergen, Velsen, IJmuiden, Egmond, Beverwijk and Heemskerk offer a unique lifestyle that perfectly balances the bustling cities nearby. Weekends can be spent taking part in wind and water sports, walking or cycling in the Dutch dunes and spotting local wildlife or visiting the beachside bars and restaurants nearby. There's a feeling of freedom that comes from the area's relative remoteness, making it easy to forget that it's just a simple journey by car or train from Amsterdam, Haarlem or Alkmaar. Housing varies in style and price range, with a mix of spacious single-family villas near the dunes through to modern apartments with sea views.
Why live on the North Sea Coast?
- Access to Amsterdam, Haarlem and Alkmaar
Short travel times between this area and the cities of Amsterdam, Haarlem or Alkmaar make it an easy commute for professionals and entrepreneurs by train or bus. Many locals also drive or cycle.
- Enjoy an active coastal lifestyle
With the beach right on your doorstep, the area is an ideal location for residents with a passion for surfing, windsurfing, paddle boarding or kayaking – or those who want to try. Cycling and walking in the Dutch dunes is another popular pastime for locals.
- Experience the ultimate work-life balance
The ability to work in Amsterdam or Haarlem and retreat back to a quiet beachside home provides the best combination of city and coastal living.
- Summer parties and festivals
The area is quiet and tranquil for most of the year but comes alive during the summer months when visitors flock to the beach for festivals and events.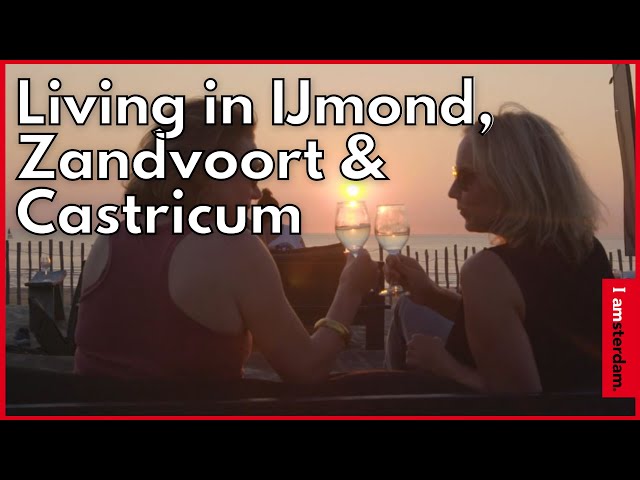 - International School Haarlem is easily accessible. This partially-subsidised school offers a combination of the IPC and British national curricula (ages 4 to 11, and 12 to 15 from 2018).
Tel. 14 0225 (open Mon-Fri from 09:00-16:00, Thu also 18:00-20:00)
If you are calling from abroad: +31 (0)25 556 7200