Why Patagonia chose Amsterdam as its European base
Patagonia is on a mission to save the planet, and has consistently positioned itself at the forefront of sustainability and environmentalism. I amsterdam spoke with the outdoor apparel company's CEO Ryan Gellert at its headquarters in Amsterdam to find out more.
Patagonia is on a mission to save the world
If superheroes were real, you could well imagine that one might work for outdoor apparel firm Patagonia. Obviously not in their spandex-clad, crime-fighting guise (vigilante work is a headache for any HR department), but for a superhero's alter ego, it's a perfect fit. Why? Because Patagonia is on a mission to save planet Earth.
It might seem overblown, but make no mistake, they are deadly serious about it. Patagonia's CEO Ryan Gellert explains their ethos from the company's office in the Dutch capital: "If there's a theme to what we do, it's that we exist to save our home planet. That's why Patagonia exists, and we have made that very clear."
In fact, Patagonia really couldn't have made it any clearer. A few years ago, the company's American founder Yvon Chouinard informed employees that the company's mission statement had changed to: "Patagonia is in business to save our home planet." Direct and unequivocal, as statements go it's about as strong as they come. But really, it's just a more focused version of the work the firm has been carrying out for the last few decades.
A history of supporting sustainability and environmentalism
Patagonia was founded in 1973 by Chouinard, a leading rock climber and alpinist who had already built a successful climbing gear business. In 1986, it committed 1% of its revenue to environmental activism, and in 1996 it vowed to only use organic cotton. Its history is also punctuated with acts that have consistently positioned it at the cutting-edge of sustainability and environmental activism, including investing in sustainable startups, lobbying for the protection of public land, developing and expanding used clothing programmes and even launching an activist hub to connect customers with grassroots organisations.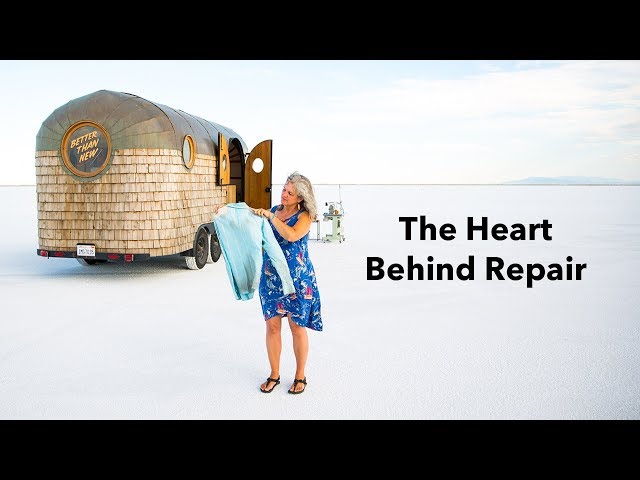 Amsterdam is home to a thriving sustainability community 
In Europe, its mission is spearheaded by Gellert and his team at the company's headquarters in Amsterdam's Eastern Docklands area. Gellert explains why Patagonia chose Amsterdam for its European base. "We established the headquarters here in 2014, as we wanted a place where we could attract and retain pan-European and global talent, that we could move in and out of easily, and where there was an active community of organisations and individuals working on topics in sustainability. As we worked through potential locations across Europe, Amsterdam kept being high on the list."
Since then, it's become clear that Patagonia made the right decision. According to Gellert, "We employ 85 people here from 20 different nationalities. That means we can support dealers and customers across Europe from Amsterdam – the city has been tremendous to us in that regard, and it only seems to be getting better in terms of talent coming into the city. I think being based in Amsterdam helps us to be responsive and move into new markets; it's also very easy to travel in and out of. You can get to almost every capital city in Europe and, in lots of cases, be home the same day. I also really appreciate the openness and directness of the business culture here; it's probably the best thing about it."
How Patagonia gives back to the Amsterdam community
In line with the Patagonia's spirit, it's relationship with Amsterdam is symbiotic: the company reinvests in the community by supporting sustainable ventures around the Netherlands and hosts regular events focusing on green issues, such as the circular economy. Patagonia also partners with Urgenda, a citizens' alliance that filed a successful lawsuit against the Dutch government's climate policy in 2015, and supports a host of Dutch initiatives, including Sea Ranger and Plastic Whale.
"We feel very passionately about sustainability, and I think it's a great credit to the Amsterdam community that so much is happening here. Amsterdam is more of a hub than I think a lot of people realise. I am so proud of the team here. I'm constantly inspired by how many of our employees take on environmental internships and volunteer for things. That, to me on a personal level, is the most inspiring thing. And I see that every hour of every day in this office."
Another one of Gellert's proudest achievements is Patagonia Europe's work to protect the continent's last wild rivers in the Balkan Peninsula. "For the first time in our history, we have globally championed a campaign in Europe to prevent new hydropower construction in the Balkan peninsula. We have helped fund activists and NGOs working to prevent the development and created a film that we screened across the world, including at the European parliament."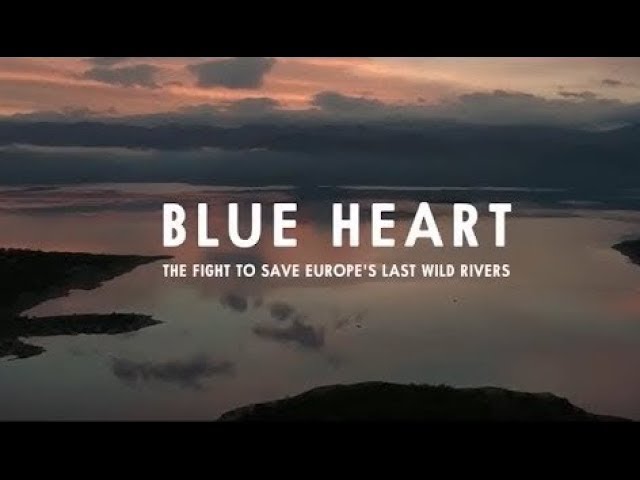 Looking towards the future 
Personally, Gellert says he has loved every minute of his time in Amsterdam with his wife and 2 children. "Living here has been a humbling and very valuable process. It has taught us so many new things and opened our eyes to a new way of living. Sometimes, I am cycling with my wife to a restaurant and we say, 'wherever we go next and wherever we may be, we will always miss this', because it's just such a spectacular place - rain or shine, day or night, summer or winter. When you're out on a bicycle with what feels like half the city, it's magical; I don't know anywhere else in the world like it."
For now, Gellert is focused on growing Patagonia's presence in Europe and helping to plan the next steps in the firm's mission to save the planet, including launching its own food service, Patagonia Provisions. "The overall health of the planet is getting exponentially worse more quickly than any of us thought possible. Companies are also selling things in a way that act as never-ending triggers to buy, buy, buy. I think it's fundamentally evil, and we have a responsibility to behave differently. As I said, we exist to save our home planet. That's a big standard to live up to."
They say not all superheroes wear capes, and after spending an afternoon with Patagonia, that sentiment has never seemed so apt.