How Amsterdam Dance Event fused beats and business
Amsterdam Dance Event is the world's biggest club festival and Europe's leading electronic music conference which welcomes more than 400,000 people every year. I amsterdam interviewed director Richard Zijlma to discover how Amsterdam has helped foster its success. 
A celebration of electronic music in Amsterdam
Perched on a bench on a sunny terrace overlooking Amsterdam city centre's Leidseplein square, Amsterdam Dance Event's former Director Richard Zijlma waves his hand emphatically at the snapshot of city life below. After starting out as a small conference, they now feature more than 2,500 artists and 550 speakers in a record-breaking 160 venues, attracting more than 400,000 visitors from over 90 countries to Amsterdam in just 5 days.
Since its inception in 1996, ADE has evolved into the leading business conference and festival of the global electronic music scene. It is the place to spot the latest musical trends and upcoming talent, to attend thought-provoking panels and amazing parties and network with business leaders from around the world. For Zijlma, the choice of host city was clear.
"The decision to do it in Amsterdam was not difficult, as the city was always a great centre for developments in music. Nowadays it fits so well with the city of Amsterdam to organise a conference or festival, especially a big one like ADE. We have hundreds of thousands of visitors coming to the city from all over the world."
The perfect ecosystem for events and conferences 
Amsterdam Dance Event works with a long list of partners and supporters – including KLM, Spotify and YouTube – but it's also Amsterdam's infrastructure that has made it possible for it to grow into one of the largest music events in the world.
"I think Amsterdam has the perfect ecosystem for an event like ADE. It has so many world-class venues, places like Paradiso, Melkweg and nightclubs like AIR. That's why we can have 160 different venues involved in ADE. The number of hotels and creatives and professionals working in our industry – it all makes it work. I also think one of the strengths is that everybody wants to visit Amsterdam and enjoy the beautiful city."
More than 9,000 professional delegates visit ADE to network and exchange ideas each year, all looking for examples of great branding, innovative technology and the latest trends. "Nowadays the whole world is watching Amsterdam and ADE to see what we are doing." Zijlma goes on to explain how the City of Amsterdam has helped foster ADE's reputation around the world. "We work closely with the City of Amsterdam – we have a really strong relationship with them. We meet with them regularly throughout the year and it's a really nice way to collaborate, they really help push the event forwards. For example, they introduced us to new venues in the city. They also really helped us to promote the event internationally."
amsterdam&partners, the city marketing organisation of the Amsterdam Metropolitan Area, also played an instumental role in marketing the event. "We worked with them to promote ADE globally from the beginning, which really helped us. They were instrumental in promoting the event worldwide."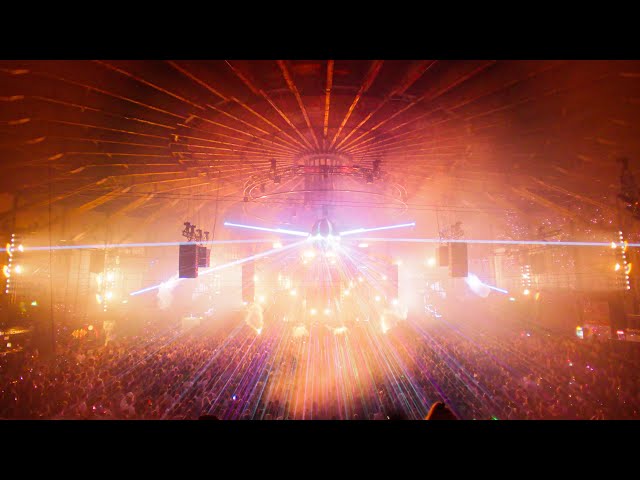 Investing in Amsterdam's future
ADE is investing back into the city and its residents, including through ADE University, which organises workshops and panels for Dutch and international students, as well as an ADE Global Intern program and the ADE Hackathon, one of a number of tech and innovation events designed to stimulate entrepreneurship in the dance and festival scene.
"We started ADE University so we could connect with students in the city. For me it was important for us to connect with the next generation. If you look at ADE nowadays it's become more of a tech conference, because the creation and consumption of music is about technology. In one sense, you could call it a tech conference and say that the content is electronic music. A few years ago we also started ADE Green, to make the global scene more sustainable. We have connected with big promoters and prominent people in the music industry to work together on making their events and organisations more sustainable."
Ziljma clearly has one eye on the future, but isn't keen to try and predict what's next for ADE. "It's hard to talk about the future of ADE. Luckily no one is asking anymore whether electronic music will still be around in 10 years. That's what they used to ask. My proudest moments with ADE are always when I am walking around the city during the event. To see so many people enjoying the festival, that makes me very proud."