180 Kingsday embraces everything Amsterdam has to offer
An award-winning, international business located in Amsterdam city's centre with offices in Los Angeles and China, 180 Kingsday sets out to make brands more famous, more human and a more seamless part of people's lives. I amsterdam spent some time with CEO Sander Volten to learn about the firm's success.
Don't pull back from the passion – turn it on full force
On a plaque placed next to 180 Kingsday's front door is a quote by legendary film director Francis Ford Coppola. "Whenever you get into trouble, keep going", it reads. "Do a 180-degree turn. Turn the situation halfway round. Don't look for the secure solution. Don't pull back from the passion. Turn it on full force." It seems an apt introduction to the agency, famous for both legendary brand work and smart creative campaigns.180 Kingsday is a relatively young company, formed when international agency 180 merged with fellow Amsterdam agency Kingsday in the summer of 2017. Previously, Kingsday was a Dutch-focused company specialising in digital and social, while 180 was a much larger outfit with expertise in big brand building. They gained notoriety when working with Adidas, and the way they reorganised after the company left in 2010. Now, the firm is a key player in Amsterdam's creative scene and employs dozens of staff from 20 countries, providing clients with innovative brand strategy, advertising, digital and social, marketing analytics and content.
Amsterdam feels like a small town, but has a cosmopolitan edge
Sander Volten, 180 Kingsday's CEO and one of the founding members of Kingsday back in 2011 says, "The merger was a logical step for all of us. It bridged the bigger brand thinking and more nitty-gritty digital and social activation work."
180 Kingsday has become one of the world's leading advertising companies, and has helped design and transform iconic brands, including PlayStation, DHL and Qatar Airways. But Sander says that the Amsterdam Area's central location in Europe, and its excellent infrastructure, help when establishing and growing a business.
"In Amsterdam, everyone speaks English, so it makes it very easy to do business internationally. The city feels like a small town, but it's a very cosmopolitan place; you can have the food and the theatre and music and whatever you like. It's also so easy to reach; you can go anywhere in Europe in just a day, and your clients can do the same. Plus, the population is well educated, and people like to live here. Many companies have set up their headquarters or European operations in Amsterdam and the wider Amsterdam Area. That means that so much talent is coming here because they think it's where everything is happening."
A great location and an excellent quality of life
A walk around 180 Kingsday's light, airy offices on the Herengracht – one of Amsterdam's most picturesque canals – is a perfect indicator of how the company operates. On shelves stuffed with awards and memorabilia of their past work with clients – including models of Qatar Airways planes and DHL trucks – are a multitude of pictures of the 180 Kingsday team socialising on outings. And Sander says that it's the Dutch dedication to quality of life and the Amsterdam Area's convenient location that helps 180 Kingsday attract top international talent.
"We have some people here under 30 who come for the adventure. Amsterdam is a very interesting place from which they can travel to other cities around Europe – on the weekend they might go to Barcelona or Copenhagen. We also have people with families who work here. We compete with agencies in London and New York, but in all of those cities, it's much harder to live with kids. It's more expensive and you struggle to get your child to their school. Here, you jump on your bike or your bakfiets (cargo bike) to get them to school and 10 minutes later, you're in your office."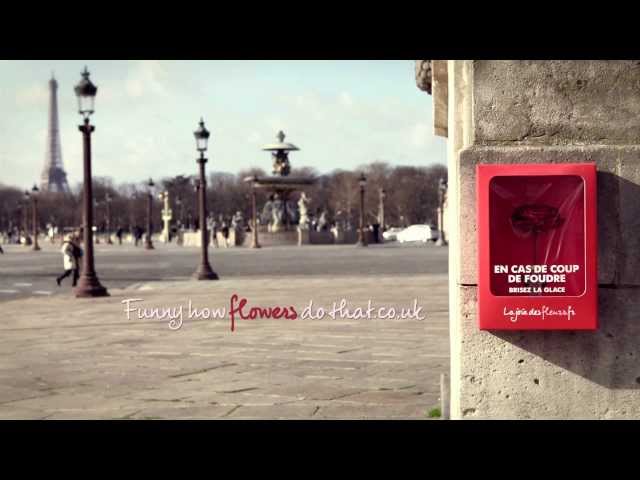 A bright future for advertising in Amsterdam
Volten is passionate about 180 Kingsday, the Amsterdam Area and the Netherlands in general. Throughout I amsterdam's time with him, he makes it clear that the region around the city is well on track to being one of – if not the – most successful business centres in the world.
"I think if you look at the Amsterdam Area, and then the region between Rotterdam and Utrecht as well, that's a city of seven million people. So that competes with major cities in Europe, and it's one of the wealthiest and [most] successful business regions in the world. I think that we need to take care of that and nurture it."
Volten helped build Kingsday into one of Amsterdam's fastest-growing creative agencies before its merger with 180. Before starting Kingsday, he was one of the Netherlands' youngest CEOs in advertising, so his predictions for the creative sector in Amsterdam should be taken seriously.
"I think that Amsterdam is on the road to being the best place in the world for international advertising. I am excited about the future of the creative industries here. We have taken big steps forward and the potential is there for us to be a real hub for tremendous creativity and to attract even more talent than we do today. We're on that road. And if you're looking at it in terms of living standards and work-life balance, then we're already there. For Amsterdam right now, it's a very exciting moment."