NEP Group: from the Oscars to the Olympics
Founded in 1984, NEP Group is a production partner to leading content producers of entertainment, music, corporate events and live sports. The company's Hilversum base benefits from the Netherlands' abundance of creative, IT and media professionals, and it plans to keep growing here and abroad.
NEP keeps the world watching
If you've ever gathered around the TV to enjoy the Oscars, the Olympics or even a beauty pageant, chances are the NEP Group was involved. For over 30 years, the company has delivered teleproduction services and support for events across the globe, and it's involved in roughly 70% of all media processed by Dutch broadcasters. The company's Hilversum base plays a vital role in NEP's long-term plans, and it values being part of the Netherlands' dynamic media scene.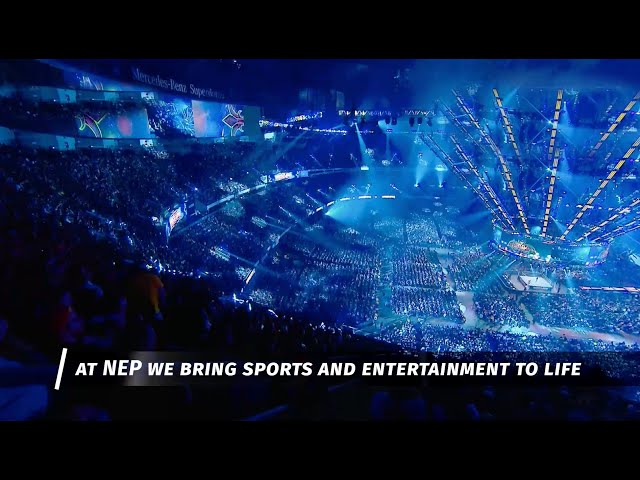 With nearly 100 offices in 24 countries, NEP is a truly international company. It handles everything from studio production to global playout and post-production services, and always has an eye on the future. Ralf van Vegten, NEP's managing director in the Netherlands, says: "The media industry is turning into a market where all content is produced within a centralised infrastructure. Programmes will be mass produced and then localised with subtitles or even a completely localised virtual set. That means the programme you see in the Netherlands could look very different when it is distributed in the UK." Fortunately, the Amsterdam region provides everything the company needs to pursue its vision in the years ahead.
Acquiring key companies plays an important role in NEP's growth strategy. In 1995, it purchased NBC's mobile production fleet, and it's been bringing other businesses into the fold ever since. In 2005, NEP took over Roll to Record and Visions in the UK, marking the company's first major move outside the US market. In the following years, it added major players from Australia, Asia and Europe, including Broadcast Solutions and Dutch View, which now operate under the names NEP Broadcast Solutions and NEP the Netherlands.
The company now has over 3,500 employees and has supported events in 87 countries. It also oversees more than 160 outside broadcasting trucks, 45 broadcast production flypacks (mobile video control rooms that accommodate multi-camera video production) and 44 control rooms and studios. Operating on this scale has required NEP to develop innovative services to meet its needs, like Mediabank, an award-winning, cloud-based media asset management service. Additionally, the company's live events teams have created unique solutions for handling challenges related to audio, lighting, projections, displays and rigging.
NEP's location in Hilversum's Media Park will continue serving as one of its main hubs, as it provides the visionary thinking and positive culture the company requires. At the same time, it's also an excellent place for NEP to expand its international clientele. According to Van Vegten, "We have it all here – from studios to the graphics and CGI expertise so essential for post-production on programmes such as Game of Thrones, but also premium playout services and our own content distribution network."
Van Vegten describes the Netherlands as "a pressure cooker for content creation and production, with its public broadcasters, large production houses, broadcast and cloud media infrastructure and IT and creative talent. This helps NEP produce high-quality, high-value content that fits our clients' budgets." The technology and facilities available here allow the company to get content on air fast, and NEP considers the Netherlands an ideal test market. After all, if something works here, it's likely to work elsewhere.
The friendly culture of the Netherlands helps NEP attract talented internationals. "We have welcomed people from all over the world, but particularly from the UK, Germany and India. Most of them say they love living here because of the openness," says Van Vegten. He adds that the local government is creating a positive environment for people who want to work in media, too.
Next, NEP plans to focus on personalising programmes through data and viewer profiles. "We have already taken the first steps. The Dutch are leaders in this customised content creation technology. In fact, European markets are adopting this approach much more quickly than in America and Asia. We are well ahead of the rest of the world when it comes to customising the viewing experience."
None of this would be possible without the innovative technology, global connectivity and dependable infrastructure found in the Netherlands. The country also benefits from a talented candidate pool with creative expertise, IT skills and media know-how. To keep this trend alive, NEP works with local technical universities to train and develop future employees, ensuring its success for years to come.