MassiveMusic: using sound to help brands thrive
MassiveMusic is one of the world's leading music agencies, with offices around the globe and a client list that includes some of its biggest brands. After joining forces with Songtradr in 2021, the company is ready to take on a new era. I amsterdam spoke to the firm's Global CEO Moos Lamerus to discover how it uses sound and music to help brands excel.
A music agency created in Amsterdam
There are not many jobs where you get to hang out at Joss Stone's recording studio in the English countryside helping her re-record one of her iconic songs, or where the colleague DJing at your work party also happens to have millions of streams on Spotify. But MassiveMusic is no ordinary company. It's a full-service music agency that has become one of the best in its field by always putting the social value of music first – using music to connect people, elicit emotion and help brands thrive.
Its expertise means it works with some of the world's leading advertising agencies, brands, media and technology companies. And it all started in Amsterdam, explains now Global CEO Moos Lamerus. "Our founder Hans Brouwer was born and raised in Amsterdam. He started the company in 2000 here in Amsterdam. He is a bass player and an entrepreneur, and those two elements - the music and entrepreneurial spirit always stayed with the company."
Lamerus joined MassiveMusic in 2011 and says he has seen massive changes in the industry in the last decade: "We're in both the music and marketing worlds and I think there are some nice parallels between them. They are all about media consumption and technology, and there is much more tech that allows you to create content more easily and more professionally. So, from a music point and a production point of view, there has been an explosion in media consumption and far more channels where you can enjoy entertainment. I think this brings its own challenges and our clients have brands sometimes struggle to stand out. And that's where we try to help them."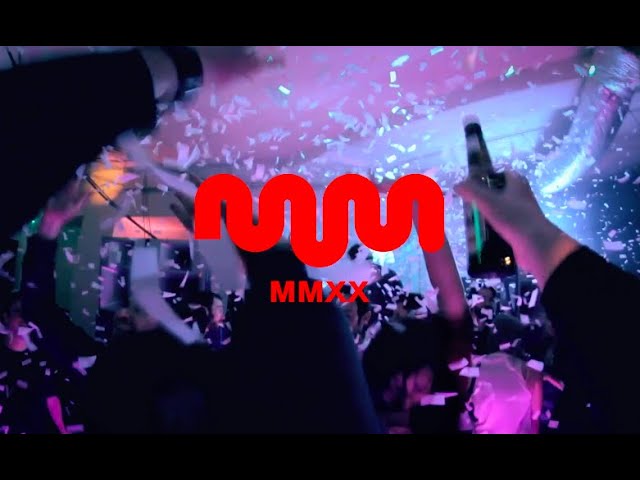 A full-service agency that goes above and beyond 
MassiveMusic's list of clients is essentially a list of the world's most recognisable brands. So, what's the secret behind its success? Lamerus explains, "It's all about creating art, creating music, and applying that art and music to help others in the creative industry. So, we're involved with the advertising and the marketing industry that is all about telling stories, creating brands and helping to build brands. We help others to tell their stories and find their voice within the world of marketing."
As well as the creation, production and management of music, MassiveMusic offers music strategy development, search and licensing services, and its team talent scout to ensure its artist roster features ground-breaking and innovative musicians. "Everything that we do is about music for brands. Within that, we cover the full spectrum of whatever brands might need from a music and sound point of view: commercials for the advertising industry, strategy - we call it sonic branding – and more. So, how does the brand interact with their target audience? And how can using sound help do that?"
How MassiveMusic moves into a new market
MassiveMusic is, well, massive. It's one of the largest global companies in its field, and as well as its Amsterdam headquarters it has offices in Berlin, London, New York, Los Angeles and Tokyo. International expansion is something that the founder always had in mind when the company started to grow. So, how did the firm decide which markets to move into?
"For us, it's about if there's potential there to establish a presence or identity in a country. First, we look whether a place has a stable government structure and currency, all of those kinds of things. But, most importantly, we like to build a local team. And I think the crucial part of being successful in another market is if you do it with people that understand the local conditions, the local market, and of course, are aligned with your company, DNA and culture."
Why Amsterdam is the perfect base
Of course, as an Amsterdam firm founded by an Amsterdammer, the city is close to all the Dutch team's hearts. "I just love Amsterdam," enthuses Lamerus. "Every time I go out and see other places around the world, it only strengthens my love for it. It has such a unique combination of a rich history of entrepreneurial spirit. It's very diverse, very open, very creative, very cultural-minded. And that is all in a capital city that can feel like one small village really."
Of course, the creative and entrepreneurial spirit that the Dutch have become famous for since the 1600s also channels into an identity that helps a creative company like MassiveMusic thrive. "Being in Amsterdam definitely helps us as it has a name and reputation in our industry. All of the big advertising agencies are in Amsterdam and a lot of creatives come and settle here because they also see the appeal of Amsterdam."
The firm is also based in one of Amsterdam's most iconic buildings: The A'DAM Tower, which was co-founded by MassiveMusic CEO Hans Brouwer in 2012. Situated on the north bank of the IJ river in the heart of the Dutch capital, the 22-storey tower is home to some of the city's biggest creative companies, including Gibson, Sony Music and Wink. "I think the location of Amsterdam is very interesting," Lamerus explains. "We're close to Germany, close to the UK and we have a major international airport. That all helps to make the city a great place to be."
MassiveMusic is massively musical
It shouldn't be a surprise that music is a big part of the MassiveMusic team's day-to-day lives. In fact, the office boasts a professional recording studio, as well as instruments for jamming and a DJ setup. And, of course, part of your job might involve heading to Joss Stone's recording studio to record a track with the singer – "personally a very, very special project because I was working so closely with the artist". But it's the team's dedication to what they do, Lamerus says, that helps make the company what it is. "Music is in our DNA," he says, "and we're all connected to what we do personally and professionally. And that makes what we do particularly special, I think."