bunq offers a new way to bank
Amsterdam bank bunq aims to offer a true alternative to traditional banking, by not investing its customers' money or allowing them to get into debt, and putting technology at its core. It is now the 2nd biggest neobank in Europe. I amsterdam visited the firm's Sloterdijk office to interview its CEO and founder, Ali Niknam.  
Banking isn't something most people spend much time thinking about. They have a bank account (or accounts), and they know that their money is available when they want it. Usually, people bank with an organisation that's been around for decades and doesn't have a strong identity. bunq wants to change all that. Instead, it aims to be a cheaper, more convenient and transparent alternative to any preconceived notions of what a bank is and what a bank can be.
bunq calls itself the "Bank of the Free" and focuses on giving its users full control of their money. You can't take on debt or a mortgage, and it doesn't invest its customers' money. At the company's core is innovative technology: you can use a debit card, but the emphasis is on online transactions and using your accounts via its app. bunq is also the first Dutch bank to open its IT systems and API to other developers, keeping innovation is at its core.
Ali Niknam, bunq's founder, explains "It was some years ago, there was a financial crisis and lots of doom and gloom, and we sat down and thought that we could do a lot better – and so we came up with banking products that are simpler and more elegant to use than a lot of the traditional services.
We like a challenge, so when everyone told us it was impossible we said 'ok let's do it!' We managed to get the first banking permit issued in the Netherlands in more than 35 years. We launched bunq officially in 2015, and we have been delivering this totally different experience ever since."
Amsterdam is the perfect place to do business
Financing bunq's launch with €16.7m of Niknam's own money (from the profit made from the sale of his domain name and hosting company, TransIP). He knew there was only ever one choice of location to base the new business.
"Amsterdam is a great city to do business. There's a lot of talent here, great energy, a lot of young people and a lot of opportunity. Amsterdam has a great public transport network and Schiphol is never far away. And the thing I like most is that you can go anywhere you want by bike in just 15 minutes. There's also a really brilliant food and drink scene. The nightlife is great, there's a lot of world-class museums. You can recharge your battery, then go back to work and give it your all."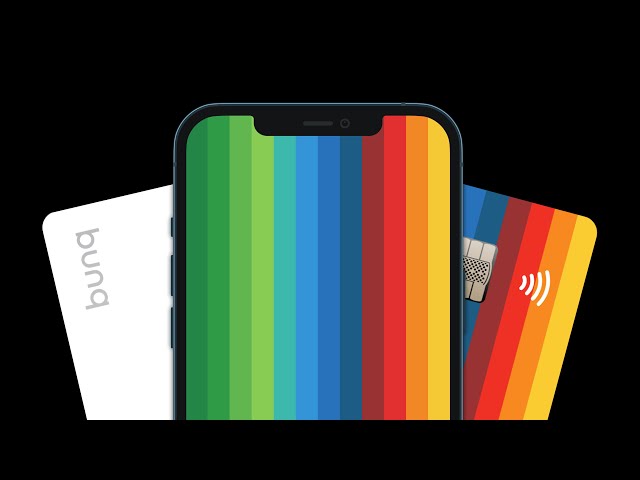 bunq is now valued at over €1.6bn and is considered a FinTech unicorn. It was the first Dutch bank to introduce '4 Fingers Touchless ID', making payments easier and safer. This dedication to innovation and evolution has been developed by the bank's international team of tech and banking experts.
"bunq is very international. We have 14 different nationalities working here. If you want to attract top talent from abroad Amsterdam is a brilliant place to do that. When we speak to people living in other countries about working here they are all really positive. The city also has a very liberal image and that fits perfectly with our identity: we welcome people from different backgrounds and ideologies, and we try to offer a unique experience with our services."
Among its workforce is also a number of Dutch staff, who moved back to Amsterdam from Silicon Valley in search of a fresh challenge. Niknam explains "They were fed up with life in Silicon Valley. Their working life became too commercial there, and so they came to work for us."
Changing the world and moving into new markets
bunq has expanded rapidly and is now available throughout the EU, Norway and Iceland. Niknam says that being based in Amsterdam has made the move into new markets as smooth as possible; "98% of Dutch people already speak English, and the Netherlands has always been very trade- and internationally-orientated. The mindset here is very open to new ideas and challenges, so being based in Amsterdam has made moving into new markets easier. Other things have helped us grow internationally, including a great talent pool of Dutch and international talent that's already here in the city."
When questioned about bunq's future, Niknam doesn't impose limits on what this new type of bank could become. "We bring something that is unprecedented in the Netherlands, and we are a truly ambitious internationally orientated startup. I think bunq has the potential to do world changing things, so why not aim for the stars."