Ohpen is transforming how banks do business
Built by former retail bankers to administer retail investment and savings accounts, Ohpen's cloud-based core banking engine is the first of its kind. I amsterdam visited the firm's offices in the centre of Amsterdam to find out more about the company's success.
Ohpen: a company unlike any other
It's not every day that you watch the CEO of a €100+ million company grunt, kick and punch his way through an intense training session, battling a giant personal trainer in a boxing ring in the basement of his business' headquarters. But then, Ohpen isn't really like any other company. And on I amsterdam's visit to the FinTech scale-up's beautiful offices on the Rokin in Amsterdam's city centre, that's exactly what happens.
In fact, Ohpen founder and CEO Chris Zadeh boxes like he does business – with an unwavering self-belief in himself and the people he works with. That determination and drive has helped the firm develop the world's first cloud-based core banking engine for financial institutions and become a market leader in the Netherlands, despite only launching in 2009. After conquering the Dutch market, Ohpen is already moving into new markets around the world.
The idea for Ohpen's core banking engine – which delivers BPO services and SaaS solutions to financial services providers such as banks, insurance companies and asset managers – actually came to Zadeh as he was travelling around the world for a year, including spending time in Silicon Valley investigating new technology. Starting out in an office on Amsterdam's canals alongside a team of experienced bankers and software engineers, Zadeh and his team started programming their new concept. But when they went to sell their new technology, people were dubious.
"We went to every bank, insurance company and pension fund in Europe, and they all said it was a great idea, but no one would buy it as we didn't have any clients yet. After about 500 rejections, our first client, Robeco, said: "Okay, we will do it with you." That was the turning point for us. Now we have been doing it for almost 10 years and have programmed for more than a million hours. Since we started, our system has never been down and it's the fastest, most accurate banking system around. It was good to get that first chance."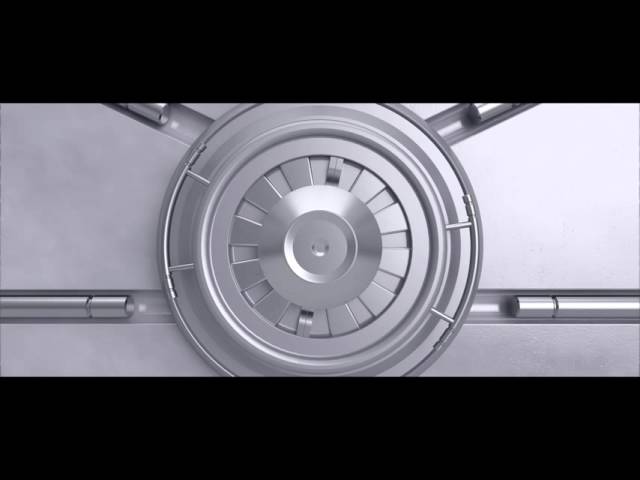 Setting new standards in industry and beyond
Now employing more than 150 people, Ohpen allows financial institutions to outsource the administration of their savings or investment accounts, the only technology in the world that allows them to do so. Ohpen now has offices in the Netherlands, the UK and Spain, but Zadeh says that having their headquarters in Amsterdam has made it easy to attract top talent from abroad and fuel the company's rapid growth.
"Our staff come from all over the world. We have employees of 29 different nationalities, including people from Russia, Spain and Mexico," Zadeh explains. "People are excited to come here, and our international staff are very happy here. When I tell people that I walk to work they are amazed, but that's normal in Amsterdam. The city has a great work-life balance. There's also great culture and restaurants, and it's cheap to live here."
A walk around Ohpen's offices is a good measure of what he means, as staff spend time playing pool and table tennis in the communal areas, chatting and relaxing on their breaks between work. "We think that the office that you work in is so important for people's creativity and productivity. We want them to be just as nice as our homes. We rent an office right in the heart of Amsterdam, and if I were paying the same rent in London I would only get a door. That's why we can have a 300m2 gym in the building."
Ohpen is changing the core banking software industry, advocating a completely digital solution that offers one version of the platform for all its clients, which has never been done before. Zadeh likens its technology to a modern car, and says the systems most modern banks are still using are usually more like a horse. "Some banks are in seven countries and have seven systems. That's very complex, but we wanted to build one system that can do it all. When people in my industry ask me what my elevator pitch is, I tell them: you don't have to get into the elevator, it works. Our system works."
Zadeh says this innovative DNA is something that is ingrained in Amsterdam's business ecosystem. "I see similarities between Amsterdam and Silicon Valley. There's a lot of talent here, a lot of interesting companies that started in Amsterdam or around the Netherlands, like Booking.com and Adyen. It's a competitive market, so it forces you to be innovative and creative."
Amsterdam is the perfect place to expand
After establishing its office and gaining its first clients in London and the UK, Ohpen's next step is to move into other markets around the world. And Zadeh says his experiences so far prove Amsterdam is the right place to be to do that, thanks to the city's top-notch connectivity.
"Moving into new markets is easier when you're in Amsterdam. It's very safe, the tax laws are good, it's cheap, and Schiphol isn't far away so you can travel easily. If we're looking at other countries in Europe then you're very close to everywhere, you can get the train to Paris, you can fly all over. When we were moving into the UK market it helped that we could get there so quickly – there might be 10 or 15 flights a day into London from Amsterdam. We knew that would make it quicker to see clients. You can be in London in 40 minutes, or even Germany, France, Luxembourg – it's very central. That's great if you are looking to move into other markets."