Haarlem
Haarlem is one of the most beautiful cities in the Netherlands, with a cultural charm that fuels an entrepreneurial vision. This draws emerging digital businesses and agencies to the city, where there is plenty of space and opportunities for businesses in up-and-coming industries.
Build for the future in historic Haarlem
Haarlem's historic architecture rivals, and in some respects even surpasses, that of Amsterdam. With several medieval landmarks and plenty of picturesque streets and squares, it's a joy to spend your time in the city. Haarlem is also well-connected, with trains departing on the 15 minute journey to Amsterdam Central Station frequently. Amsterdam Airport Schiphol is also just a 15 minute car ride away. Rich with history, Haarlem is also a lively city packed with culture, nightlife, dining hot spots and some of the best shopping streets in the Netherlands.
All this helps inspire an entrepreneurial vision that attracts young digital businesses and agencies. It's all about rejuvenation and about providing space and opportunity to businesses in up-and-coming industries. Near the city centre, Haarlem Business Park Waarderpolder is a vibrant hub for both new and established companies. The space promotes sectors and fields such as creative and maker industries, 3D printing, digital economy, circular economy, sustainability and life sciences and health. Another example of rejuvination can be found in the historic prison De Koepel, which has been converted to house a number of organisations including the recently opened University College Haarlem.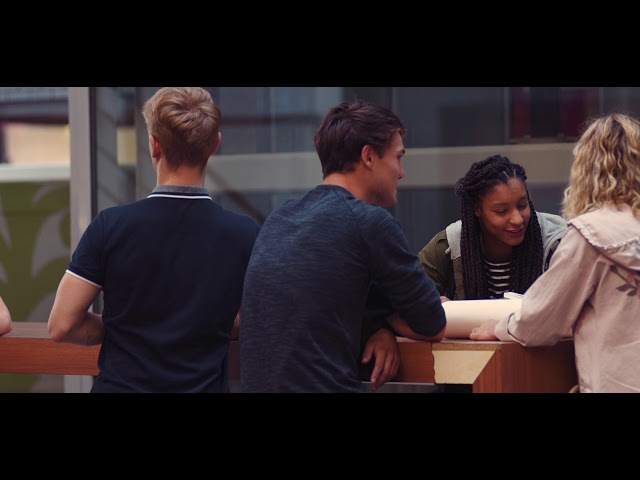 Historic city with high quality of life and vibrant cultural scene
15 minutes from Amsterdam Central Station and Amsterdam Airport Schiphol
Innovative business outlook with an eye for rejuvenation and welcoming companies from up-and-coming sectors
A hub for highly-educated professionals and entrepreneurs
Appealing to young, creative businesses
Trains to and from Amsterdam Central Station go several times per hour and take 15 minutes. Amsterdam Airport Schiphol is a 15-minute car ride away.
Prevalent industries, including sub-sectors
Young innovative businesses and creative agencies tend to gravitate to the city thanks to the availability of space and vibrant culture. The life sciences and health sector is also flourishing in Haarlem thanks to the availability of talent and the outstanding logistics connections in the region. The city is also a hub for top-level professionals and entrepreneurs, providing talent for the greater Amsterdam Area.
Large international companies and European headquarters include K-Swiss, MSD, Teva Pharmaceutical, Nomad Digital and Vertex Pharmaceuticals. Other success stories include Dopper sustainable water bottles, craft brewery Jopen, Feadship Royal Dutch Shipyards, Joh, Enschedé's security print work, the Record Industry vinyl pressing plant, and a variety of thriving SMEs.
Haarlem supports entrepreneurial vision. Rejuvenation is the name of the game, and there are plenty of opportunities awarded to businesses in emerging sectors. Rates for business space are competitive compared to Amsterdam, and Haarlem certainly doesn't have any less charm than its bigger neighbour. The city's livability, bustling cultural and culinary scene and proximity to the Dutch capital are all assets to businesses that want to attract young talent.
Haarlem is a highly liveable city with scenic streets and a stimulating cultural and culinary life. The popular beaches of the North Sea are also just a short hop away. Cobbled streets, winding waterways and gabled houses add to the city's old-world charm. Residential areas in this compact city are well connected to the centre, so travelling distances are minimal – a short bike ride will get you almost anywhere, including the Waarderpolder business park.
As a popular base for families, Haarlem is expanding its provisions for international schools alongside its Dutch schools, which are also renowned for their quality. The University College Haarlem provides 600 new student accommodations in the centre of the city for those pursuing bachelor degrees in liberal arts and sciences. With Amsterdam a mere 15-minute train journey away, Haarlem enjoys great transport links to all other cities in the Randstad.