About tech in Amsterdam
Amsterdam is a thriving tech hub. Home to industry giants, innovative companies and a buzzing startup scene, it is the ideal breeding ground for cross-sector collaborations and ground-breaking developments in AI, fintech and healthtech.
What makes Amsterdam a tech hub
Amsterdam's robust digital infrastructure and fast and reliable connections make it an easy place to start, adapt or scale a business at the gateway to Europe. Amsterdam's well-educated workforce and international outlook – more than 90% of Dutch people speak English – help tech firms thrive and attract talent from all over the world.
Opportunities for collaboration are endless, whether it's connecting with corporate companies, or partnering with knowledge institutes using tech to innovate healthcare and public services. Amsterdam is also one of the world's most AI-ready cities, and tech companies can leverage this 'living lab' status – or set up at dedicated hubs such as Amsterdam Science Park and its Startup Village – to design and deploy the world's next big breakthroughs.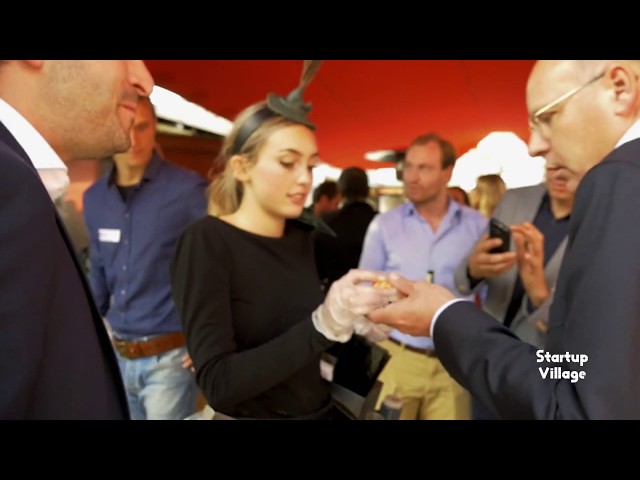 Major players and innovative startups 
Amsterdam is home to many major European headquarters for international companies such as TCS, Canon, and Cisco. The city's innovative spirit and high level of connectivity make it attractive to companies looking to expand their operations in Europe. At the same time, there is a thriving startup scene and a close connection between the academic and business ecosystems. Outside of the office, the Dutch capital is considered one of Europe's most liveable cities boasting a top ranked work-life balance.
Are you searching for a location for your European office or do you want to know more about your potential market in the Amsterdam Area? As the region's official foreign investment agency, amsterdam inbusiness can help international businesses enjoy a soft landing in the Amsterdam Area, including arranging fact-finding visits and providing market intelligence.