Aigency
Amsterdam's Aigency uses artificial intelligence to bridge the gap between developers and big business. I amsterdam spoke to its founder Jim Stolze about AI in Amsterdam and beyond.
"Artificial intelligence is the new electricity"
"I believe artificial intelligence is the new electricity." Aigency's founder Jim Stolze quotes researcher Andrew Ng with a smile on his face. As statements go, it's pretty bold, but it's also speaks to how drastically AI will change our lives. "All the stories about Terminators and machines taking over the world are rubbish. That's not AI, it's science fiction. But AI will change our lives, as it will be part of everything that we use and our everyday lives."
If AI is the new electricity, then Amsterdam's Aigency is the conductor that helps it to work. The firm works as an intermediary between developers and startups that build AI applications and models, and the companies that need to solve a problem and think AI can do it. It also makes sure that all the compliance, security, and privacy issues are dealt with, getting rid of the red tape that exists when working with large amounts of data.
Inspired by Silicon Valley's Singularity University
Tech entrepreneur, author, researcher and speaker Stolze can trace his love of coding all the way back to his childhood when he attempted to create a chatbot on his Commodore 64. Passionate about the power of technology, he went on to study applied linguistics at VU University, before his exploration into future technologies took him to Silicon Valley's Singularity University, which was founded by Google and NASA, in 2015. "That's when the idea for Aigency came about - I was led there by my curiosity. I wanted to understand where the current state of tech was, and that's the place to do it."
During his time in San Francisco, Stolze saw the beginning of a new dawn in AI, in which the technology would inherently change how we live. Not through the development of sentient androids, but by making technological processes faster and more efficient. "I returned to Amsterdam from that trip a different man, looking at the world completely differently," Stolze explains. He started to write a book, explaining how an AI revolution was about to happen and advising how companies could take advantage of this new world. "Then I thought to myself, wait a minute, I need to do that myself. Not write about it, but actually start a company." Aigency was born.
Connecting companies with developers and startups
Stolze saw an opening for a mediator who could connect companies that had large data sets with developers and startups who were making AI models but couldn't train them due to a lack of data. "That was the blueprint for Aigency, and so in 2015 I closed my laptop and set about starting the company." Stolze hooked up with two other co-founders: trained astrophysicist Michiel Berger, Aigency's CTO, and COO Eiso Vaandrager, an entrepreneur who has worked in cleantech, robotics, blockchain and VR.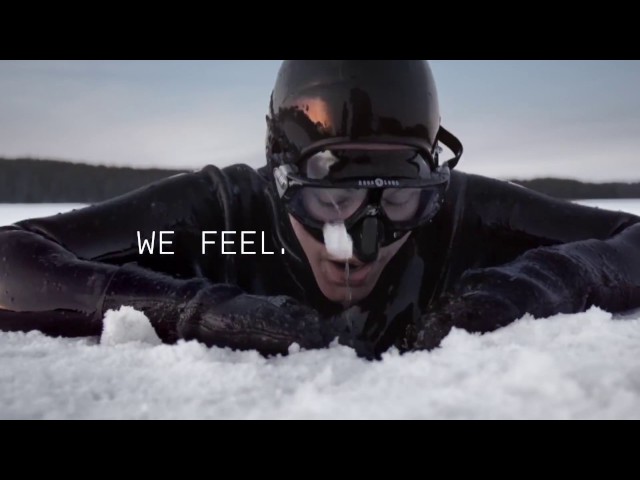 Above all, Stolze realised that Aigency needed to be based somewhere with easy access to AI talent. With that in mind, he set up at Amsterdam Science Park's Startup Village. The first thing he did after moving in was to buy thousands of beers and host regular parties at his office, inviting international AI speakers such as YouTube star Siraj Raval and Scyfer's Tijmen Blankevoort to give talks. "I bought together people who were crazy about science and mathematics, I gave away a lot of beer, and I met people who would tell me what they were working on in AI. That started a conversation." It wasn't long before the company secured its launching customer, Heineken. Not a bad place to start.
Nowadays Aigency works with a regular roster of around 115 active AI specialists who work with them to develop applications for their clients. At the start of 2018 Aigency also launched an office in Canada, so that the knowledge that it had could be shared to develop and sell AI applications across continents.
Stolze says the biggest problem for AI companies nowadays is that it's difficult to build stuff. "Startups usually make money by doing consultancy or training, but we like to build stuff. So if I were to give a bit of advice to someone starting an AI startup now, I would suggest finding a niche. Find one problem that you can solve in your area of domain expertise." Stolze name checks Pacmed as one Amsterdam startup that is innovating in AI and machine learning.
Working with the Dutch Ministry of Health, Welfare and Sport
According to Stolze, Aigency's biggest success so far is its work with the Dutch Ministry of Health, Welfare and Sport (Minister van Volksgezondheid, Welzijn en Sport). The firm helped the ministry create a machine learning model to help civil servants determine which medical professionals had to be re-examined for their ability to keep practising medicine. "Working for the government is another stamp of approval for us, and it was a lovely problem to solve for them," Stolze explains.
3 years after launch, Aigency is now concentrating on working more closely with public organisations in the Netherlands, developing AI applications to help benefit people living in the Netherlands. Stolze is also concentrating on his non-profit work, including a free AI course which gives you a base knowledge of how it works. So far more than 10,000 people have taken it in the Netherlands. "That's another part of our work at Aigency, making sure that the Netherlands is not left behind when it comes to AI. The main aim is to reach 1% of all people in the Netherlands and we are on the way. The youngest participant was 10 years old, a girl called Isabella. She wrote me an email, and for her to have taken it and be enthusiastic about it, that makes me proud."