How Qualcomm makes life better with AI
Qualcomm is developing tech that uses AI to enrich people's everyday lives, and the acquisition of Amsterdam firm Scyfer has helped it to recruit some of the world's foremost AI experts. We spoke to Tijmen Blankevoort, Scyfer co-founder and senior deep learning engineer at Qualcomm, to find out more about their ground-breaking work.
Self-driving cars, sentient robots and a technological revolution bigger than the industrial one: the rise of AI is likely to dramatically change the way we all live . But the hyperbole surrounding the technology is tempered by the academics, experts and entrepreneurs who know that here, like everywhere, things take time. Instead, they say that the biggest changes brought about by AI in the next few years will be the enrichment of people's lives as existing technology and processes are made more efficient.
In Amsterdam, this story starts with the founding of AI startup Scyfer in 2012. University of Amsterdam (UvA) students Tijmen Blankevoort, Taco Cohen and its AI professor Max Welling had just won a competition by creating a machine learning algorithm for the bank ING and sensed an opportunity.
"We won the competition by a big margin, and so joined forces with Jorgen Sandig, who worked at ING at the time, to start Scyfer," explains Blankevoort, chatting to I amsterdam from Qualcomm's offices at Amsterdam Science Park.
Tapping into developments in deep learning, the team at Scyfer started applying their expertise to help provide AI solutions to companies in industries as varied as manufacturing, healthcare and finance. "Deep learning is basically the creation of large neural networks that are inspired by the human brain. In 2012, deep learning was becoming very popular, and that's been the foundation for everything that's happening in AI now."
Scyfer is acquired by Qualcomm
While Scyfer's revenues grew and the team expanded, Professor Welling had also been working with Qualcomm, a world-leading provider of processor and radio technology for mobile devices, at its QUVA Lab in Amsterdam, which is a joint public-private research centre run in collaboration with UvA. "As Scyfer grew, Qualcomm noticed our work and started to talk about an acquisition," Blankevoort explains.
Using AI to simplify and enrich lives is a mission that the experts at Qualcomm pursue relentlessly in research institutes around the world. Because of this, the aims of Qualcomm and the team at Scyfer matched perfectly. "We started Scyfer to make solutions that would impact the world. Qualcomm could offer us the chance to do that, so it was a relatively easy decision [to accept the acquisition]. Now I can say I am working on algorithms that will have a global impact," says Blankevoort.
Working to develop AI technology in Amsterdam
Having sold Scyfer to Qualcomm in 2017, Blankevoort and his team are now working on the implementation of AI on end devices – smartphones, cars, robotics – to ensure that processing can be done with or without a network or Wi-Fi connection, enhancing reliability, increasing privacy protection and making more efficient use of network bandwidth.
"Energy-efficient AI means things like virtual reality, computer vision and automatic speech recognition will all be able to be processed much more easily on your smartphone. This makes sure we can run all these amazing AI algorithms to help people in everyday life."
Rather than robots taking jobs from people, Blankevoort says that AI will help people to do their jobs more efficiently. "Currently AI companies develop algorithms based on a specific set of data that's given to them, but in the next 5 to 10 years, we're going to see algorithms being embedded in workplaces that people can interact with, telling them why they made a decision and, if they make a mistake, the operator can fix it themselves."
Applications Blankevoort uses as examples of this technology includes everything from helping lawyers find important parts of texts more quickly to doctors using it to analyse cancerous cells more efficiently. "The opportunities are tremendous," he adds with a grin. "And robots won't be taking over for at least 50 to 100 years."
How AI is currently changing the world
The most exciting AI developments for Blankevoort at the moment are in the medical sector. "AI can be used for the better diagnosis of patients and to suggest best treatments. That could save lives," he says.
"But a lot has changed in the last few years. Deep learning has completely changed the way that algorithms are trained and how they operate.This change means that in the future anyone might be able to train in AI to do a certain task, and that could open up so many possibilities for human and computer interaction."
As well as its work developing the technology of the future, Qualcomm also collaborates closely with the University of Amsterdam at the QUVA Lab, which is on the university grounds. Students are interning at the firm, and Blankevoort and his colleagues give regular presentations and talks at UvA.
His advice for people wanting to get into AI is "to learn how to program first". "Once you've done that and perhaps done a calculus and linear algebra course or two and you want to move into machine learning and AI algorithms, there's plenty of stuff online," he adds, "including deep-learning YouTube videos and other resources."
Amsterdam: a leading AI hub
Amsterdam is home to many other academic labs that work with AI, such as the UvA-Bosch DELTA Lab, AMLAB, and Intelligent Sensory Information Systems, all of which are also based at the Amsterdam Science Park. Blankevoort says that the support Scyfer was given by the Science Park was one of the reasons it thrived. "It's a great location where all the researchers are based, and it has a lot of students and companies too. We started at the ACE Venture Lab where there were seasoned business people who could help us. Now there's so much great talent from universities, incubators shooting up like mushrooms and hundreds of people applying for AI master's degrees in Amsterdam.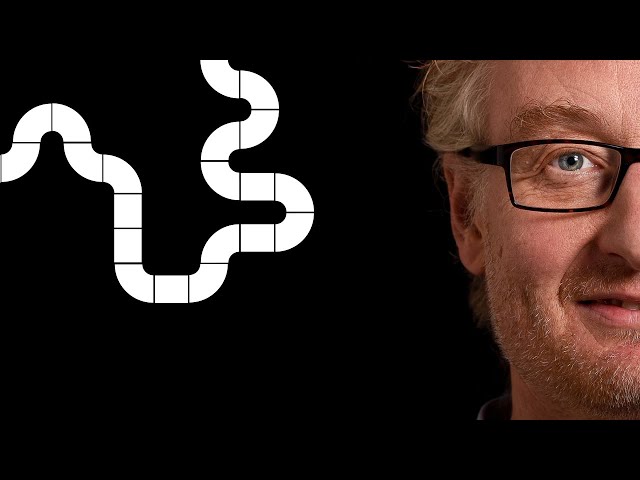 "The business culture is great in Amsterdam too, there's lots of support from the City of Amsterdam to invest in startups and create buildings for them, and people are very motivated to make things work and get things done. It's really thriving now."
Of course, Scyfer still clearly means a lot to Blankevoort and his colleagues. In fact, they still sometimes wear their Scyfer t-shirts to work. "I still think of it very fondly, but there's no real Scyfer identity anymore. We are Qualcomm and we're working on really big projects with Qualcomm that can make a real difference to people's lives. That's what we always dreamed of doing."