Health insurance in the Netherlands
Everyone residing in the Netherlands is obliged to take out health insurance, even if you are only temporarily living and working in the country. Find out about Dutch health insurance providers, what you're covered for and how to apply, to make settling into life in Amsterdam that much easier.
Healthcare in the Netherlands
General practitioners (huisartsen) play an important role in the Dutch healthcare system; they are the first port of call if you have health problems.
You must have health insurance, which is mandatory, to use Dutch healthcare. 
You are free to choose your own doctor, giving you the convenience of choosing one close to home. Doctors have practices in residential areas and operate on an appointment system. If necessary, the doctor will refer you to a specialist at a hospital. 
You can see primary care services like the dentist, physiotherapist or midwife without a GP referral. The coverage of their services depends on your health insurance policy as they are not always included.
Watch the video below to get a better idea of accessing healthcare, to use Dutch healthcare.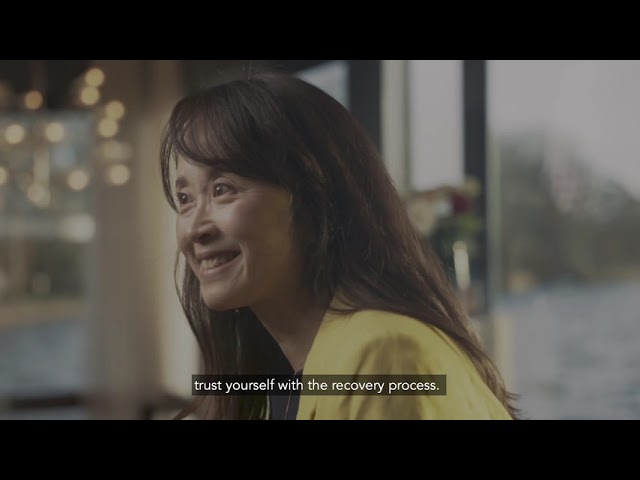 Health insurance in the Netherlands
Everyone who lives or works in the Netherlands is legally obliged to take out standard health insurance to cover the cost of, for example, consulting a general practitioner, hospital treatment and prescription medication.
Upon arrival in the Netherlands, you are legally obliged to take out health insurance within four months of your arrival. Once you do, you will have to pay for the insurance from the day you are officially registered with the municipality upon your move. You are free to choose from any health insurer (zorgverzekeraar) offering the basic package (basisverzekering). To register for health insurance, you will require a citizen service number (burgerservicenummer or BSN). Please note: If you are not covered by Dutch health insurance, you risk being fined and billed retroactively for the months you were not insured.
The government decides on the coverage provided by the standard package. The standard insurance package includes:
Visits to GPs, obstetricians and midwives;
Hospital treatment, some medications and medical aids;
Dental care until the age of 18;
Nutritional/dietary care;
Mental health services and more. 
The package does not cover things like aspirin purchased over the counter, certain cosmetic surgery procedures and things for which no supplemental insurance has been chosen (e.g. a root canal treatment at the dentist). You can opt to take out additional insurance to cover, for example, physiotherapy or dental care.
Even with a basic insurance package, there will be a degree of excess (eigen risico): the amount you pay before the insurance company covers the costs. In 2022, this sum is €385. You can opt to increase this excess (in increments of € 100) to pay a lower monthly premium. Read more about the Own Risk Excess.
All insurers offer the same standard package but you can find a wider package to suit your needs on a comparison site. Some of the main ones are ZorgWijzer.nl, Zorgverzekering Informatie Centrum and Independer. You can find more sites by searching for 'Dutch health insurance comparison'.
Health insurance comes in both a restitutie and a natura policy. Hospitals and other healthcare providers have contracts with certain insurance companies. A restitutie policy means that you are free to go any hospital or clinic you choose, whereas under a natura policy, you need to go to a provider that your insurer has a contract with. If you have a natura policy, you can still go to any hospital, but you may need to pay part of the costs yourself if it is a non-contracted hospital.
Healthcare insurers are obliged to accept anyone who applies for the standard insurance package and must charge all policyholders the same premium, regardless of their age or state of health. This ensures that every person is protected against the financial risks of illness and hospital admission.
People on a low income may be eligible for a healthcare benefit to help pay for the cost of health insurance. 
Children under the age of 18 must have health insurance but do not pay any premiums for the standard package. Parents must register their child with an insurance company within four months of their birth.
You are free to change your insurance provider once a year. To do this, you need to cancel your previous insurance before 1 January and take out new insurance before 1 February. You will then be covered with your new provider with retroactive effect from 1 January. Typically, if you take out a new policy prior to 1 January, your new insurer will offer an option to automatically cancel your current policy. It will then expire on 31 December.
Temporary health insurance alternatives
A BSN is required to sign up for insurance. For newcomers, this process can sometimes take several months. If you would like to receive access to healthcare in the meantime, there are several alternatives available:
OOM Verzekeringen offers temporary Oom Schengen Visitor insurance for up to 6 months. This insurance does not cover any ailments or complaints already existing when the insurance was taken out. If you are waiting for your BSN, consider taking advantage of the OOM Provisional Residence in the Netherlands Insurance.
Please be aware that even if you do not have health insurance you can still receive immediate medical help. A general practitioner cannot deny you care, however you would have to pay the incurred costs yourself. When you register with an insurance company, you can send them the bill to get the cost back as the insurance would cover you retroactively.
Healthcare benefit calculator
According to the Dutch Donor Act, every resident of the Netherlands of 18 years of age or older must be included in the donor register. This means that all residents must list their choice regarding donating organs and body tissues after their death. Newcomers to the Netherlands will be added to the register after they have lived in the country for three years, but they can also choose to go on the register before that.
Please note that if a person does not register their choice, they will be recorded in the Donor Register as having 'no objection to organ donation'. This means they are giving their permission for their organs and tissues to be donated to another patient after their death.