Happitech is a startup with heart
Happitech provides medical-grade heart monitoring using a smartphone camera. I amsterdam spoke to founder and CEO Yosef Safi Harb to learn about the city's life sciences and health scene and bringing new MedTech to market.
Happitech: Developing state-of-the-art telemedicine technology
As founder and CEO of Happitech, it seems appropriate that Yosef Safi Harb is a happy guy. His mission is a positive one: to create a healthier world by providing accessible medical-grade technology using only a smartphone. With an engineering background in sensor design for the aerospace and automotive industries, Harb started working in the life sciences and health sector after being inspired by Quantified Self (QS). This is a movement founded by Wired magazine editors Gary Wolf and Kevin Kelly and focuses on bringing users and makers of self-tracking tools together to aggregate personal health data. Harb recalls, "At that time, it was all about smartwatches. So, some friends and I began wondering what we could do with mobile phones. We came across an old article that measured heart rate via a mobile phone. So, that got us thinking about how far mobile tech had come in that time."
Medical-grade heart monitoring by phone
Happitech offers a range of solutions for medical-grade heart monitoring through a smartphone camera. "We initially began with heart rates, but then a creative director we were working with mentioned us to a doctor who asked if we could also identify heart rhythm disorders. So, we connected with him and that led to our first collaborations with hospitals and taught us how to navigate through the whole healthcare system."
After continuous improvement, Happitech algorithms are now able to identify atrial fibrillation (AF) efficiently and cheaply. As the most common heart rhythm disorder, AF affects 1 in 11 people over the age of 65. One third are unaware they even have the condition. When left untreated, AF can increase the risk of stroke by 500% and double the risk of heart failure.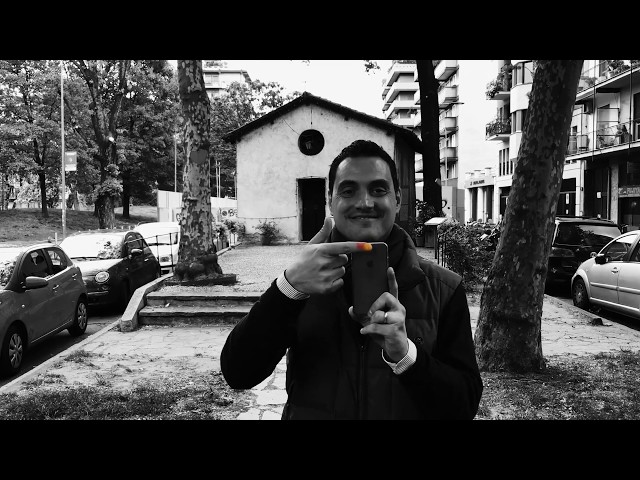 As the first heart rate and heart rhythm medical device available in software development kit (SDK) format, it can be easily integrated into existing health apps. The app is now also medical CE-certified – meaning it conforms with European Medical Device Regulations. This means health app providers using Happitech's technology can avoid regulatory delays and have it installed within a fortnight. For these pragmatic reasons, Happitech is receiving requests from potential clients around the world, including Sweden, Spain, Latin America and the UK.
"Healthcare is so complicated that only by bringing people together from all crucial areas – medical, patients, regulatory bodies, engineering, design, technology, and healthcare organisations – can we come up with a solution. It's a challenge, but it's also all very integrated – and I find that very inspiring."
Techleap: connecting the startup ecosystem
In April 2020, Happitech was one of two Amsterdam startups selected for Techleap's COVID-19 Program, which aimed to empower a select group of entrepreneurs who present working solutions for the challenges posed by the current crisis. The program acted as an accelerator and gave Happitech access to the expansive Techleap network. "It was such a positive experience and a great connector with the rest of the Dutch ecosystem – corporations, founders, healthcare partners. I made nine important appointments – and 5 were for the next day."
Why Amsterdam is the perfect place to innovate
Harb has also found support in the city itself. "As a capital, Amsterdam – besides being a beautiful place to live – is a very strong ecosystem that's willing to take risks and innovate. Our partners including the OLVG Hospital, medical app developers Luscii and the city's Chief Technology Office, are all pioneers and have created opportunities for new innovations to take flight. As a startup we need strong partners – and the support we get gives us confidence and builds credibility. While the life sciences and health sector is usually a risk-averse industry by definition, in Amsterdam they are willing to take risks. People recognise this and that helps us stay competitive with the US and China."
Innovation rate increasing
Harb has witnessed an explosion of innovation across the life sciences and health sector in the last few years. "Similar to what's happening with education, healthcare is making a fast shift to online. I've talked to all these industry insiders who are saying they're seeing acceleration like never before. Certainly, many of the telehealth solutions already existed, but now there is an important reason to adopt it. And that's the same reason why medical professionals and health tech are working more closely together than ever before."