Gilead Sciences: Working to end AIDS/HIV
Gilead is at the forefront of treating disease, and the firm has made it its mission to do everything it can to fight HIV and AIDS. I amsterdam spoke to then General Manager Sabrina Barbic and Head of External Affairs Martijn Groot about living and working in Amsterdam.
Fighting HIV/AIDS around the world
We sit an at the top of a Zuidas tower block and Gilead's Head of External Affairs, Martijn Groot, is recalling a special moment in his career."For me, it all came together at the World AIDS conference in 2018. That's where we showed the best of Amsterdam and the Netherlands in the HIV and AIDS community. We received the 'positive flame' from French virologist Françoise Barré-Sinoussi. That was a moment I felt especially proud of the work that we do."
Gilead has been a leader in the development of antiretroviral therapy for HIV/AIDS. As well as developing 11 commercially available HIV medications, the firm continues to research and develop a robust pipeline of next-generation therapeutic options. It also supports organisations that help with the stigmas around HIV, such as addiction.
Sabrina Barbic, Gilead's General Manager in the Netherlands at the time of this interview, explains what the company is all about: "We're getting to a phase with HIV that individuals are living like anyone else would without the disease. Our business is about HIV. That's our legacy, and I am so proud to be part of that. We continue to invest in this disease until it is cured. We've come so far but we keep going - keeping it at the forefront of people's minds."
Developing treatments for life-threatening diseases
Gilead's mission is to find treatments – ideally cures - for areas of high unmet medical need. The company is built on 3 pillars: science, access and partnership. Through its Access to Medicines programmes, it is also supporting front-line services and care in more than 140 low- and middle-income countries.
"Gilead was one of the first companies to put its patents in a worldwide patent pool so people in developing countries all over the world could have access to treatments without price getting in the way. I think our core values are around integrity and doing the right thing. Even today all our new medications go straight into that patent pool to again provide broader access in developing countries."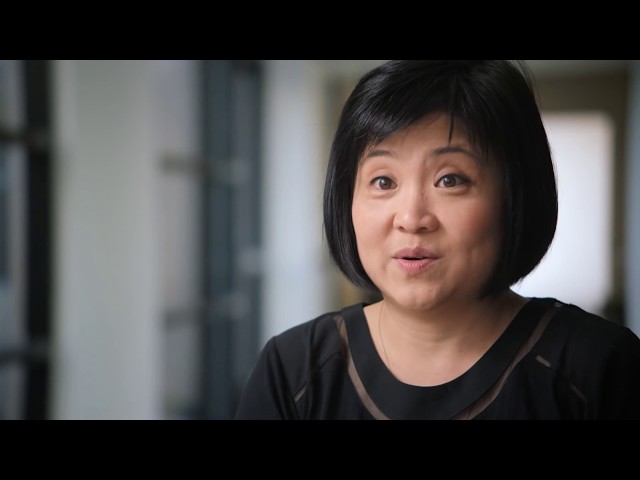 Why Gilead chose Amsterdam
Gilead established itself in the Amsterdam Area 12 years ago, starting out with just 3 employees. Now the team in the Dutch capital is more than 40 strong and includes medical, commercial, supply, logistics, regulatory, and management staff.
"The decision to come to Amsterdam was easy. We were attracted by the city's close vicinity to Amsterdam Airport Schiphol and infrastructure, and the fact that many of the world-renowned researchers in HIV are based in Amsterdam."
As well as Gilead's own office, they also own Kite Pharma- a company focused on developing signature T-cell-based immunotherapy treatments. This treatment reprogrammes patients' own cells to fight cancer, arming the immune system with the tools to target and attack cancer cells from within.
"Logistical advantages are also really important, and Amsterdam provides a great hub in Europe for that. In terms of Kite's new production facility, being based in Amsterdam means we can reduce the time it takes for European patients to get their personalised therapy. It's so convenient."
Looking to the future, Gilead continues working towards improving the lives of the patients who use its medicines and developing new therapeutics to fight against life-threatening diseases. One thing that will help it do that is the $5.1 billion (€4.5 billion) partnership deal it signed with Belgian-Dutch biotech company Galapagos last year. "The essence of the Galapagos deal is retaining independence and enhancing development. It's quite a unique collaboration in the pharma world: It's a deal that benefits both sides, but most importantly, patients and science."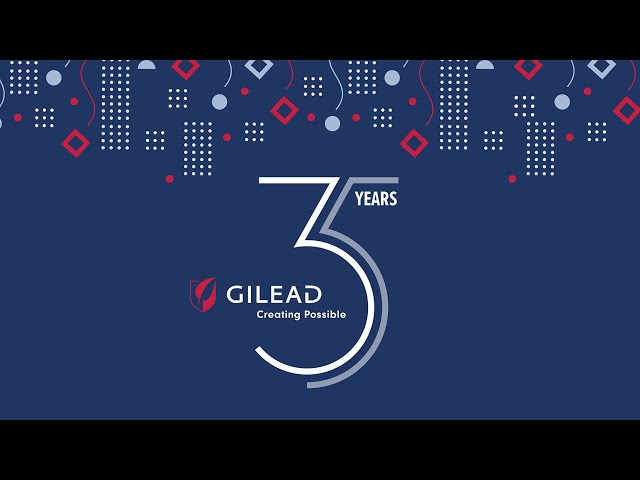 Groot says the Amsterdam Area is on its way to becoming a world-leading hub. Barbic, however, has concerns that the Dutch government putting too much focus on the price and costs of medicines, instead of looking at the actual value for patients."This is the antithesis of innovation. We're constantly bringing in new, better medications for patients, which comes with a lot of investment. We aim to secure broad access to our products in a sustainable manner, both for us and Dutch society."
As a parting thought, Barbic reveals a moment which she says reminded her of the good Gilead does. "In Australia I met a neighbour and we got talking for the first time," she says. "She disclosed to me that she had been diagnosed with Hepatitis C and our treatment had cured her. As a result, she was moving her whole family to somewhere nice and sunny and had a whole new lease of life. I walked away from that encounter realising the impact our work can have on people's lives."