Alnylam is changing the way we treat diseases
When originally looking for a location to set up their European operations, pharma company Alnylam wanted to be in the centre of life science and health innovation. They found their perfect match in Amsterdam.
Fighting traditionally incurable diseases
Founded in 2002 in Boston, Massachusetts, Alnylam Pharmaceuticals develops RNA interference (RNAi) therapeutics for genetically defined diseases. It harnesses the naturally occurring biological process of RNAi to stop the body producing proteins that cause disease. Alnylam's General Manager for Benelux, Anant Murthy, sits down with us in his office in Amsterdam Zuidas to share more about the company.
"Why do we do what we do? A world-leading professor once told me that he still had to pinch himself to make sure he wasn't dreaming, because now he can finally offer his patients hope where there was none before. Alnylam is built on Nobel-prize-winning science. The way I describe it is that if you have a leaky faucet, you can either clean up the water, or you find a way to turn off the faucet. That's what RNA interference does – it turns off the disease at the source."
A new approach to drug development
RNA interference (RNAi) represents a completely new approach to drug discovery and development. The 2006 Nobel Prize for Physiology or Medicine, awarded to Craig Mello and Andrew Fire, recognised the importance of RNAi as a major scientific discovery. "It all started from that ground-breaking revolutionary science. We are using something that happens naturally in the body, and when you do that you can tackle diseases that can't be treated with conventional medicines."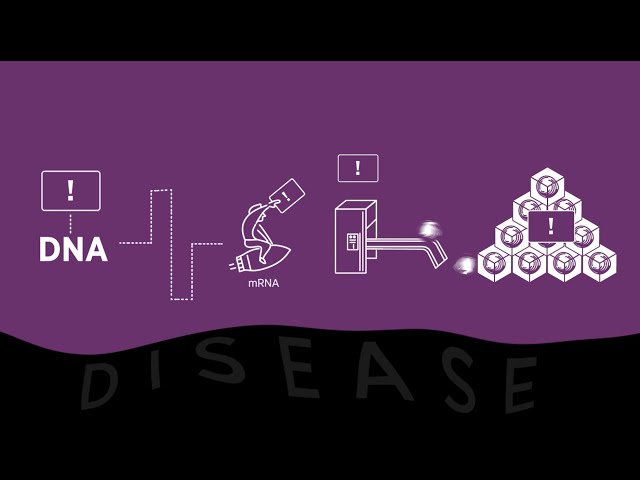 Alnylam is already having a big impact on patients around the world. Its ONPATTRO is a drug to treat the polyneuropathy – or degradation of the peripheral nerves – caused by hereditary transthyretin-mediated (hATTR) amyloidosis. It's also the drug that finally gave that professor and his patients some hope.
"That professor is an expert in hATTR amyloidosis from Groningen in the Netherlands, and for him to tell me that he could finally offer his patients hope was very special. It definitely makes you remember why you do what you do." Murthy says this with a smile.
The company seeks to accelerate their drug discovery process by applying data science and artificial intelligence. As part of consortium of pharmaceutical companies, the company backed the complete exome sequencing of a half million UK citizens who also volunteered other health and lifestyle information. This data offers in-depth and applicable insights into the state of health and certain diseases.
What brought Alnylam to Amsterdam
To bolster the market and supply its products, Alnylam moved to Amsterdam in 2017. The city is now the base for all its EMEA operations, and its relationship with the Dutch capital continues to blossom. On the choice, Murthy says:
"We picked Amsterdam even before EMA announced it was moving here. Mainly because it's a great place to do business. Amsterdam has the density, the economic prospects, the cultural opportunities. You get the quality of life, too. Everyone here speaks English. The talent is here and it's cost-effective. And then lots of other companies are coming here so it made us feel like we had made the right choice."
In fact, Alnylam's relationship with Amsterdam has been so successful that it is currently expanding its operations in the city. The firm has plans to move to a new office and double its team's size from 30 to more than 60. One reason why Alnylam feels so at home in the city is the continued support it receives from the Dutch government and the City of Amsterdam. "As soon as we let the City know that we were interested in coming here they were so helpful. They offered support in everything from finding office space to connecting us with the business ecosystem. To have the City connecting the dots for us was invaluable. And now representatives from the City are constantly in touch to find out how they can help or tell us about events and other companies that we can attend and work with."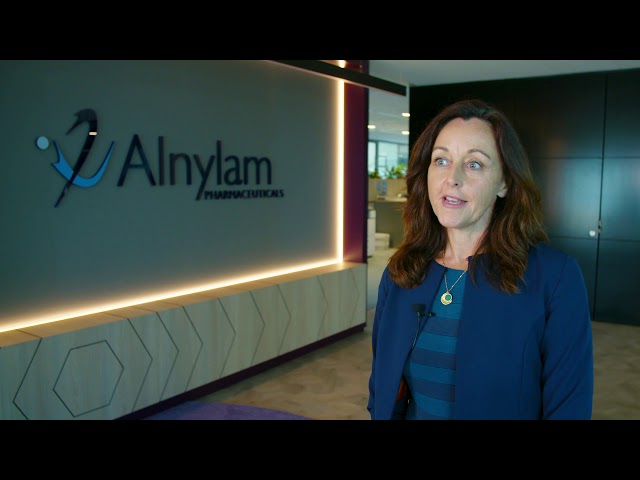 Developing a world-leading life sciences sector
Murthy is also effusive about Amsterdam's life sciences and health sector. "The city is a great place to do business in life sciences and health. Alnylam's focus is nearly 100% on very rare genetic defined diseases, and some of the world's top experts on these diseases happen to be here in the Netherlands. That says something about the quality of research going on here. It has all the ingredients: it has top academic medical centres, amazing and diverse talent, it has the capital and life science companies that are developing potentially transformative medicines. So, you've got these perfect ingredients for an amazing recipe."
All Amsterdam must do is to keep collaborating and evolving and it will get there, Murthy says. "The sector must work together and keep adding fuel to the fire: capital, human capital and the right regulatory framework. When we were making our investment plans, we had to ask ourselves 'is this city going to be a big life science capital in the future?' and we are confident it will be."