How the Innovation Centre for AI is creating a world-leading solutions
Marcel Worring is the co-founder of the Innovation Centre for AI, director of the University of Amsterdam's Informatics Institute (IvI), and a professor for the institute and the Amsterdam Business School. I amsterdam sat down with him to talk about AI in the city and around the Netherlands.
Amsterdam is a complete AI ecosystem
"The Netherlands is one of the top countries in the world in AI, and in Amsterdam we have a complete ecosystem from students to research, startups, scale-ups and companies that use data. That is quite unique in the world."
Marcel Worring is someone who knows about AI, as his list of achievements in the field is continually growing. As well as being the director of the University of Amsterdam's Informatics Institute (IvI), a 200-strong center working on AI systems and networks and computational science, he is also a professor for the institute working on the link between AI and multimedia, and a professor at Amsterdam Business School.
Amsterdam's Innovation Centre for AI
If that wasn't enough, In April 2018 Worring also co-founded the Innovation Center for AI (ICAI), a national initiative focused on joint technology development between academia, industry and government. ICAI helps to organise and manage industry labs, strategic collaborations that run for at least 5years and focus on technology and talent development. Research labs are made up of at least five PhD students and a scientific manager, who oversees the lab's daily business. The centre is based at Amsterdam Science Park, and its partners include Bosch, Elsevier, ING and Qualcomm.
"In principle it's a network organisation, but it really helps to have what we can call the 'ICAI model' so we can share our knowledge and experience with academic centres who also want to launch an AI lab. All of those individual labs are connected to one company or organisation. There are similar things happening all over Europe, but there's nowhere that has the lab model that we do."
ICAI also works as a national unit which forms part of the European efforts to develop AI, acting as a focal point for partners that want to tap into the Netherlands' AI expertise. It also ensures academic freedom by guaranteeing that researchers will be able to publish their research, while also guaranteeing that the private organisations involved have a first option to buy any IP that might be created through its research.
Recently, The IvI, ICAI and UvA's Institute for Logic, Language and Computation have moved into new building at Amsterdam Science Park. "Having all of the students, startups, scale-ups and bigger businesses at Amsterdam Science Park is invaluable. Also, its atmosphere of innovation is inspiring. As well as computer science and AI, there's mathematics, biology, astrophysics – it's a very vibrant community."
How Amsterdam developed its expertise in AI
Amsterdam and the Netherlands are already well on their way to being a true world-leader in AI and machine learning. Worring puts Amsterdam's expertise in the field is down to its talent, and the fact that its universities have offered both bachelors and master's degree programmes for more than a decade. "We're among the top countries in the world already. Look at the labs that we have started, they are in all sorts of topics: medical imaging, police, autonomous driving. It's exciting to be part of that. That's where a lot of the talent is coming from, and now we have PhD students in the labs collaborating with companies."
In the last few years, AI and machine learning has come a long way. "Nowadays you really see new things you can do that you couldn't have done a decade ago. Now we can not only understand what is happening but apply it too and learn from that. That's very exciting. In terms of multimedia analytics, it can be applied to things like screening for cancer. Algorithms are now capable of making good decisions and that will only get better. That means experts can only focus on difficult cases where they're needed as opposed to the simple cases which they also need to now do.
Here in Amsterdam we are bringing this complete ecosystem – students, research, startups, scale-ups and companies - together to make a pipeline from fundamental research to really applying things. That is quite unique in the world. We're on our way but we should take that to the next level, and I think we can do that in the next 10 years."
Using AI to fight crime at the National Police Lab AI
If he wasn't busy enough, Worring also leads the National Police Lab AI, a collaboration between the Dutch Police, Utrecht University and the UvA. It is developing state-of-the-art AI techniques to help police improve processes and prosecute criminals successfully. Worring has been working with the police for around 15 years, and so creating a formal lab to help the force's efforts seemed like a natural thing to do after ICAI was formed. "The problems that the police have are so difficult that it's always interesting work. The police have to stay ahead of criminals, who only have to exploit one hole in the system, while the officers have to try and plug all of the holes to prevent crime."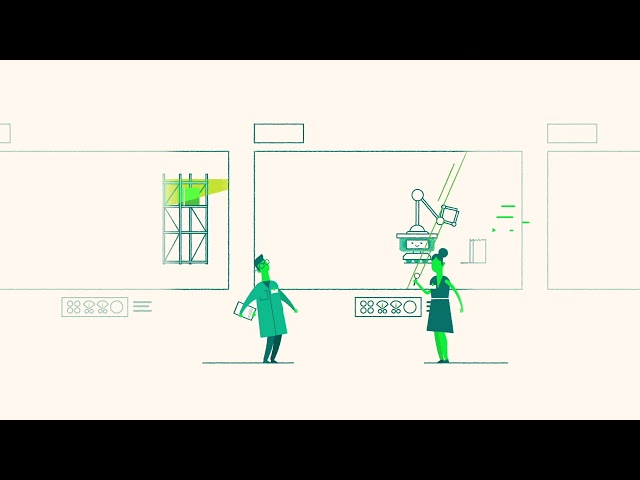 As part of the lab, students work in the police stations and offices alongside their uniformed colleagues. That includes searching the internet for information that is relevant to an investigation and using AI and machine learning to assess whether a suspect has been at a particular location or place. "We have done a lot of work on child abuse cases, identifying child pornography on hard disks and things like that. Our tools have also been embedded in the police systems to identify suspects and ascertain the veracity of evidence. In Amsterdam we're mostly looking at how to deal with large multimedia collections, such as creating automatic summaries of data, as well as to identify things that are suspicious in the data and relations between things, such as where a picture was taken."
As our conversation comes to an end, Worring seems genuinely excited about how AI will impact our lives in the years to come. "AI will change our lives as it will play a role in every level of society, but that will be a gradual process. The AI you see in movies is nonsense. We have to be aware of the consequences. Things will change, but for the better. We should not be afraid of them."