Building Better Business
Does your business want to find the right balance between purpose and profit? Are you looking for a framework to accelerate and manage your company's impact on people and the planet? Join Building Better Business to explore how you can be part of wellbeing economy and pursue a B Corp or Economy for the Common Good certification!
Amsterdam wants to play a key role in the transition to a wellbeing economy and become the leading metropolis for companies that create more than just value. To achieve this goal, the City of Amsterdam has co-created the Building Better Business (BBB) programme to help mainstream companies accelerate their social and environmental impact and potentially get certified for their performance.
BBB is a collaboration between Amsterdam Impact, the City of Amsterdam's impact entrepreneurship initiative, B Lab, and Economy for the Common Good (ECG) with support from KplusV.
"Business can be done differently. Every company can make a change within its sphere of influence," says Ellen Oetelmans, Amsterdam Impact's programme manager. "Although they use different methods, both tracks help companies join the transition. As the saying goes, 'all roads lead to Rome'."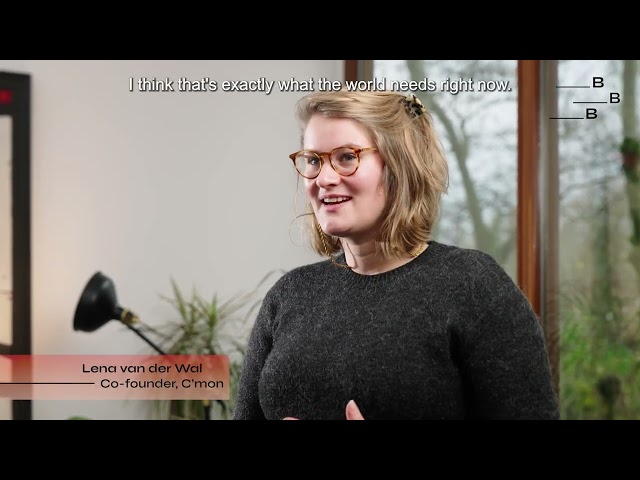 • Define and accelerate your organisation's impact goals;
• Become part of an inspiring community of like-minded companies and exchange best practices;
• Get access to the (inter)national networks of the City of Amsterdam (Amsterdam Impact), B Lab, and Economy for the Common Good;
• Receive support, guidance and the right tools from experts to gain a certification that verifies your social and environmental performance;
• Become a future-proof business that attracts impact-driven talent, investment, and partnerships.
Each edition of BBB starts with an inspirational event where you can hear from new economy leaders, connect with other impact-minded companies, and learn the ins and outs of the BBB programme tracks.
After the event, you can choose to pursue one of the two BBB tracks to certification:
• B Corp track: you will cover four in-depth B Corp modules spread across four weeks, covering topics such as the B Impact Assessment followed by supportive Q&A sessions to guide you through your certification.
• ECG track: you will follow an Economy for the Common Good crash course, followed by four webinars and four group consultations to prepare for certification.
BBB participants will also benefit from two City Modules hosted by Amsterdam Impact, connecting you to a diverse ecosystem of impact enterprises, socially responsible businesses, investors, knowledge institutes, and government organisations.
During the first City Module, you will learn more about Amsterdam Impact's four-year programme and its various pillars, including market access and internationalisation.
The second City Module takes place later in your chosen BBB track. It will introduce you to the right tools and contacts – inside the municipality and beyond – based on your ambitions and needs in a specific impact area.
Programme costs: free of charge!
The City of Amsterdam covers the costs of the BBB inspiration event and programme tracks. In addition, the first 15 companies (per track) to certify within 12 months of completing the programme will receive a €500 voucher for certification costs. These costs vary by business size and type of certification.
• Your business has a staff of 10+ employees and has been operating for at least 1 year;
• You are keen to formalise your company's social impact ambitions and make the transition to a sustainable business model;
• One or more members of your senior management can attend the entirety of your chosen track and lead the potential certification process.
Please note: the 2022 participants have recently completed their chosen tracks. So stay tuned for the 2023 cohort!