BBB | B Corp track
B Lab Benelux is part of B Lab Europe, the non-profit organisation behind the B Corp movement. B Lab, a global organisation with European headquarters in Amsterdam, develops tools, methods, and frameworks for companies to drive their social and environmental agenda, and create positive social impact. Of nearly 6,000 B Corp-certified companies worldwide, 1,000+ are based in Europe and 220+ in the Benelux market.
The B Corp modules provide the knowledge and guidance for companies to start and advance on their B Corp certification journey. The modules kick off with an introduction to the B Impact Assessment (BIA). The following modules explore the specifics of the B Impact Assessment – from meeting the performance requirements to preparing for verification. Following these modules, the B Lab Benelux team will offer regular office hours to support participants with more detailed questions as they progress on the BIA.
• Module 1: Getting acquainted with the B Impact Assessment
• Module 2: Diving into the B Impact Assessment framework and features
• Module 3: Exploring Impact Business Models
• Module 4: Meeting the requirements and preparing for verification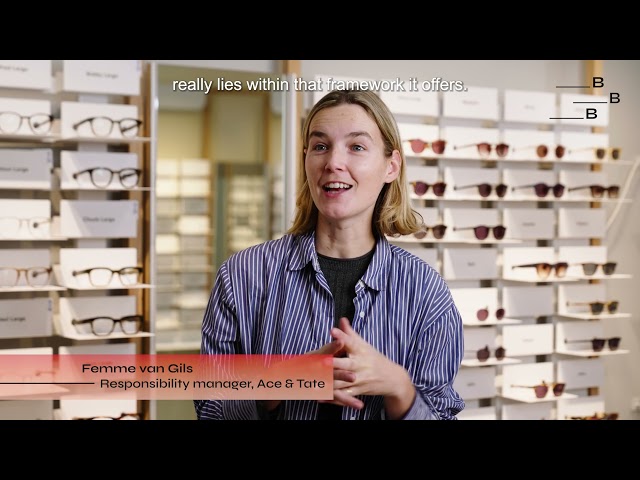 B Corp track time investment
The B Corp modules take place in 3-hour sessions for a minimum time investment of 12 hours over 4 weeks. In addition, the track will offer additional bonus material for those who would like to go further in growing their impact. To make the most of the track, we recommend that companies spend at least another 2 hours per week working on the BIA by themselves.
After completing the free B Corp track, participants can choose to pursue certification. Upon submitting their assessment, companies pay a one-time fee of €250 and, once certified, a B Corp annual membership fee that ranges from €500 to €50,000, depending on the company's revenue.
The Building Better Business programme has two tracks: B Corp and Economy for the Common Good (ECG). Both tracks offer a clear roadmap to help your business become a change agent and provide the foundation for certification.
Examples of B Corp-certified companies
Nutricia believes in the power of nutrition to make a positive difference in health and pioneers solutions that help people live longer and healthier lives.
Van Wijhe Verf is a family business on a mission to make sustainable paints and drive innovation in an industry often overlooked for its environmental impact.
Skopje produces natural laundry detergents and all-purpose cleaners based on the Himalayan Sapindus mukorossi fruit.
BVdV assists and advises entrepreneurs and prides itself on its transparent and inclusive management style, fairness, and flexibility towards clients and employees.
Alfa Accountants is a nationally active accountancy firm with 30+ offices right around the corner from your work and home.