Schneider Electric: the world's most sustainable company
Schneider Electric is crowned the world's most sustainable corporation. This French multinational has offices in Amsterdam that enable it to stay on the cutting-edge of innovation.
With offices in 115 countries and 128,000 employees worldwide, Schneider Electric is meeting increasing consumer and industry demands with its power-saving technology and automation solutions. In 2021, the Fortune 500 company posted €28.9 billion in revenue. So how does the world's most sustainable company stay on top? Standing firmly by its philosophy to "practice what we preach", the corporation continually strives to do better and wants to set an example to others, from multinationals to municipalities.
Innovations in energy efficiency
Schneider Electric's Dutch headquarters is a purpose-built BREEAM Excellent-certified office (the highest score for a completed new construction project in the Netherlands in 2012), and located in the sustainability-focused Park 20|20 business area in Hoofddorp, just a stone's throw from Amsterdam Airport Schiphol.
The company's office is a showcase for its innovations in energy efficiency, kitted out with solar panels, electric vehicle chargers and a real-time energy data system. Smart sensors monitor the space, adjusting lighting, temperature and air quality depending on what's being used. It's in one of these climate-controlled meeting rooms that I amsterdam sat down with Country President for the Netherlands, Debby Slofstra, and Sustainability Leader Netherlands, Pim Loef.
"What we really liked about this park, about this area, is its sustainability vision. Sustainability, that's the flag that is on top of this rooftop … So really, we practice what we preach. From EV chargers to building management systems to power monitoring systems."
"Through the roof" growth
At its newly renovated office space, a team of 275 strong gather, from account managers and consultants to engineers and HR colleagues. The last few years have seen "through the roof" growth for the company, driven by mass electrification and digitalisation. And now more than ever, due to the situation in Ukraine and the climate emergency, the spotlight is on energy. Producing it (sustainably), saving it and sharing it have become a priority.
As well as its own ambition to achieve net-zero emissions by 2050, Schneider Electric also wants to transform how local areas use energy. Headlines warn about energy shortages and energy-draining data centres. Schneider Electric sees solutions in the form of microgrids and localised networks.
"We should move to more localised area approaches, where you have the possibility to connect different applications and different buildings in the grid … where you can share energy between different users. If you have a look at our car park, in 2025, we're completely moving to electric cars so that would mean that sometimes, when we have an event, 40 car chargers will be fully used. So that will have a big impact, of course … and this is only on a small scale. Let's assume that every building in this area has the same ambitions – then we have a real challenge."
For that reason, Loef notes that "it's really important that you have the right local connections and the right support to achieve those ambitions."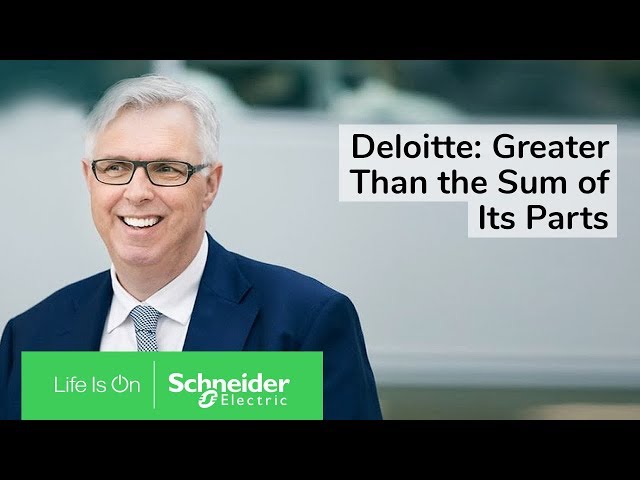 It's the opportunity for collaboration which makes the Amsterdam Area an attractive place for Schneider Electric. The region thrives on a triple-helix collaboration between industry, academia and the government. Schneider's neighbours in Hoofddorp – some of whom are clients – include household names such as L'Oreal, Asics, Danone and FedEx. The company is also tackling the war on talent close to home - partnering with leading institutions such as Vrije Universiteit Amsterdam or specialised centres such as TechnoHUB in Woerden.
This collective approach is a post-pandemic lesson for us all, Slofstra says, "What we really want to make sure, and share, is that in this new world, nobody can do anything on their own. You need to share energy, but you need to share energy in the broadest sense of the word … not just physical energy, but also energy or time in inclusiveness, diversity, education, and so forth.
I really joined Schneider 5 years ago because I truly believe that multinationals have the duty, the obligation, to do something about sustainability, to do something about educating people and I think that this company does its utmost best to do it."