VRDays Europe 2021: immersive tech takes centre stage in Amsterdam
Embracing the capabilities of VR technology, the VRDays event in November 2021 linked the physical and virtual worlds with an in-person event in Amsterdam and immersive conferences for global attendees. 
Bringing immersive tech to a wider audience
Amsterdam hosted the annual VRDays Europe at the OBA (Openbare Bibliotheek Amsterdam) public library from 13-17 November 2021. Founded in 2015 in partnership with the City of Amsterdam, VRDays Europe has focused on the impact and transformative power of immersive technologies in business, science and art.
The 7th edition in Amsterdam saw the leading VR (virtual reality) XR (extended reality) professionals take part in talks, workshops, panels and creative experiences. Topics included the future of immersive technology in healthcare, education, arts and commerce, as well as conversations on ethics and privacy.
Participants around the globe also joined in via the Laval Virtual World.
What makes Amsterdam the ideal location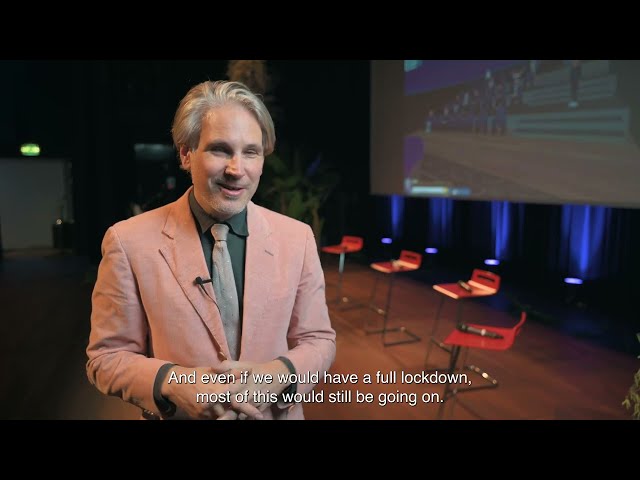 You see a lot of innovation with Smart Health Amsterdam, with the startup ecosystem, so there's a lot of activity. We have the Amsterdam Skills Centre – a very innovative centre for surgeons all across the world for surgical training and they are also advocates for immersive technologies to be used.
After six years as a business-to-business event, the 7th edition welcomed the general public. Choosing the public library as its venue made VRDays more accessible.
We thought it was the time to find a location where we could also be able to reach the general audience now that these technologies are getting in the public domain. Because, with that, [there are] new challenges, new problems, new topics to discuss.
Support from Amsterdam Convention Bureau
ACB supported the event with online video marketing.
Find out what the Amsterdam Convention Bureau can do for your event. Contact us at: meetings@iamsterdam.com or WhatsApp +31 (0) 682747079.