Irdeto: protecting the world's biggest brands
Irdeto is a leading software security and media technology company based in the Amsterdam Area. I amsterdam sat down with the firm's Steeve Huin to learn how it's changing and why working in the Netherlands is great for a growing business.
Providing security to the world's biggest brands
Getting hacked is every company's worst nightmare. A business can be held hostage by cybercriminals demanding payment, customers can jump ship and the bad press can linger for years. It's not all doom and gloom though: Irdeto, a world leader in digital platform security that guards more than 6 billion applications and devices, is helping the world's biggest brands stay safe from its office in the Amsterdam Area.
Amazingly, the company's journey began more than 50 years ago, when it was founded in 1969 by media engineer Pieter den Toonder. It wasn't until the late 90's that Irdeto really started to develop though, establishing itself as a leader in helping pay-TV operators secure their broadcasts and monetise their services.
"That's when the company started to be a lot more commercially focused," explains Steeve Huin, the firm's Chief Marketing Officer. "The company had a real boost in the era where things moved from analogue TV to digital TV. When I joined the company in 2001, we were roughly about 100 people. Now, we're about 1000 people worldwide. There was tremendous growth because everything went digital and there was a need to control and monetise access to content."
Diversifying its security technologies and the advent of AI
After establishing itself as a key brand for broadcasters, Irdeto started to develop technologies for other sectors, including the healthcare and automotive industries. These developments include digital car keys and products to protect medical data on connected healthcare devices and manufacturing systems.
So, what powers Irdeto's success? According to Huin, "The first thing is that we essentially invented the domain of software protection technologies. We did that in an era where every software could be cracked. There was a website where you could download anything, really. We wanted to help stop that. Flash forward close to 20 years later and we have a battle-tested, field-tested technology that is protecting some of the best brands in the world."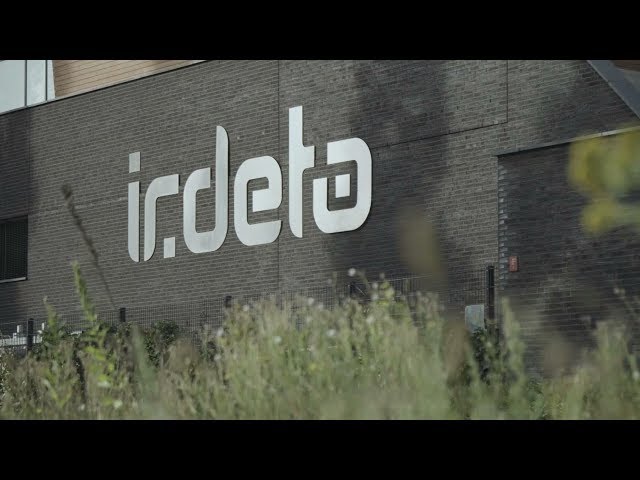 As both cybersecurity and hackers become more adept, artificial intelligence (AI) is becoming more and more important to Irdeto's technologies. "AI is something that we leverage every day. One thing that we use is AI-based anomaly detection technology. We also use that principle in the video space to crawl the web and identify and spot illegal streams for our operators that can be used as evidence for prosecution. So, AI is fundamental to our technologies going forward for sure."
Helping firms investigate fraudulent activity and prosecute hackers is another part of Irdeto's service to its customers. "We have a services element in addition to our products. So, for example, in the software domain we also offer an ability to do penetration testing, which is basically hacking software to see how hard it is to hack. That helps us to recommend the best technology solution for our customers to stay secure. And, once it's actually out there, we support our customers to go after people that are infringing copyright and other illegal activity."
Why Hoofddorp is the perfect base for Irdeto
With around 300 people based in its Hoofddorp headquarters, Irdeto coordinates its worldwide operations from the Amsterdam Area. Huin believes the city has played a part in helping the firm establish itself as a leader in its industry. "Amsterdam is a great place to be. For us to travel to our customers is an absolute convenience. I think there's a talent pool of people here that is really great. I think one of the best things about Irdeto is how diverse we are as a company, and that is in part down to how diverse Amsterdam is. We have 65 nationalities within the company." Being located a stone's throw from Schiphol, one of Europe's most connected airports, also helps Irdeto thrive on a global scale.
For now, Irdeto is concentrating on cementing its place as one of the world's leading cybersecurity companies across several industries. And innovation is at the heart of that for Irdeto. "If you think of cybersecurity, there's always a race between the attackers and defenders. So, you need to keep that edge to be able to be always ahead to be able to keep the attackers at bay. And we make that our mission: to always be ahead of the attackers so we can protect our clients."