India Desk
Amsterdam offers many advantages to the Indian community such as favourable tax agreements, relatively inexpensive housing, and easy access to Amsterdam's important Zuidas business district.
Meet the big Indian players
Major Indian players such as Tata Consultancy Services (TCS), Cognizant, Sun Pharma, Chargebee and Infosys Technology have established their European or Benelux headquarters in the Amsterdam Metropolitan Area.
Thriving Indian community
The Indian expat community in the Amsterdam Area is growing rapidly. Currently more than 8000 Indian people live and work here. There are several dedicated services and events for Indian expats to help them feel more at home. This includes an annual Diwali celebration, Bollywood movie screenings, a family-friendly cricket match and many other social gatherings open to companies and communities alike. There are excellent provisions for international schools, a fine selection of traditional Indian cuisine, and a dedicated Indian healthcare desk at the hospital in Amstelveen. ING, KPMG and the Netherlands India Chamber of Commerce and Trade (NICCT) host the annual Netherlands India Business Meet.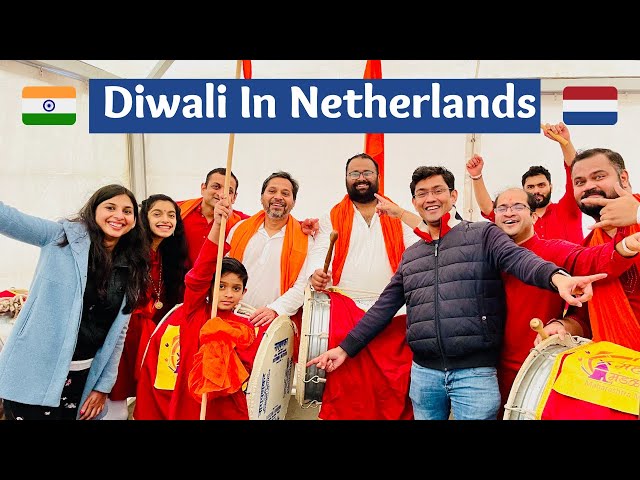 In total, there are around 250 Indian companies in the Netherlands, employing as many as 18,000 people (source: NFIA). Approximately 20 of these companies are pharma giants. Next to the life sciences & health sector, IT is very well developed in both the Netherlands as in India, creating new opportunities for business every day.
Access to new markets, yet never far away from home
One of Europe's most well-connected airports, Amsterdam Airport Schiphol, is just around the corner and offers direct flights to Delhi, Mumbai, Chennai and Goa. On the other hand, almost all important European destinations are a mere two hours away by plane, car or train.
The Port of Amsterdam is one of the world's main shipping hubs. In 2012, the Port of Amsterdam signed a collaborative contract with the Samsara Group, a shipping agent with 54 offices in India, enabling it to expand its market reach in the transportation of oil, chemicals, agricultural bulk, general cargo and containers from India.